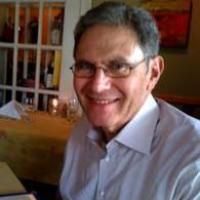 Contact Info:
| | |
| --- | --- |
| Office Location: | 304F Allen Bldg, English Department, Durham, NC 27708 |
| Office Phone: | (919) 684-1884 |
| Email Address: | |
| Web Page: | |
Office Hours:

Wednesday 1:30-2:30pm and by appointment
Education:
Ph.D. University of Rochester 1970
B.A. Wayne State University 1965
Specialties:

Renaissance/Early Modern Literature
American Literature
Transatlantic Studies
Critical Theory
Eighteenth Century Literature
Novels
Current Ph.D. Students (Former Students)

Astrid A. Guigni
Whitney Trettien
Layla Aldousany
Jacqueline L. Cowan
Cowan, Jackie
Carol M. Richards
Representative Publications (More Publications)

Armstrong, N; Tennenhouse, L, The Problem of Population and the Form of the American Novel, American Literary History, vol. 20 no. 4 (2008), pp. 667-685, Oxford University Press (OUP) [doi] [author's comments].
The Importance of Feeling English: American Literature and the English Diaspora, 1750-1850 (2007), Princeton University Press.
The Early American Novel, Novel: a Forum on Fiction, vol. 40 no. 1-2 (2007).
with Nancy Armstrong, The Imaginary Puritan: Literature, Intellectual Labor, and the Origins of Personal Life (1992), Berkeley: University of California Press.