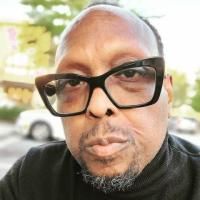 James B. Duke Professor of African and African American Studies and Gender, Sexuality & Feminist Studies and Chair of African & African American Studies and Professor of English
Teaching (Summer1 2019):
Aaas 892.01, Independent study Synopsis

Social sciences 109, Tu 06:15 PM-08:15 PM
Education:
Ph.D. State University of New York at Buffalo 1996
M.A. Suny Coll Fredonia 1993
B.A. Suny Coll Fredonia 1987
Specialties:

Cultural Studies
4121
African-American Literature
Research Interests:

I am engaged in interdisciplinary scholarly work in the fields of African-American, Cultural, and Gender Studies that draws upon modes of inquiry informed by the fields of literary theory, urban sociology, social history, postmodern philosophy, Queer theory and most notably popular culture. My broad project is to interrogate popular culture--music, television, film, and literature--produced within the context of Afro-diasporic expressive cultures. It is my belief that popular culture represents an arena of knowledge that has a profound impact on societal and cultural norms in the United States and globally, but one that has been largely underscrutinized as a "serious" site of scholarly and theoretical study. It is also my belief that commercial popular culture represents a distinct site of ideological production, thus my own work aims to engage the ideological undercurrents within commercial popular culture particularly within the context of race, gender, sexuality, class, and ethnicity.
Representative Publications
(More Publications)
Neal, MA. New Black Man. Routledge, April, 2005. (Reviews: The Washington Post, May 22, 2005; Chicago Sun-Times, May 29, 2005; Free Inquiry, August/September 2005, 55; Journal of American Culture, December 2005, Vol. 28 Issue 4, 448-449;) [resources.asp]
Neal, MA; Forman, M. That's the Joint!: The Hip-Hop Studies Reader. Routledge, September, 2004. (Reviews: The Boston Globe October 7, 2004 http://www.boston.com/news/globe/living/arti cles/2004/10/07/scholars_capture_essence_of_ hip_hop/ The Dallas Morning News November 26, 2004 http://www.dallasnews.com/sharedcontent/dws/ fea/entertainment/stories/112704dnlivbooks.3 f7fd.html)
Neal, MA. Songs in the Key of Black Life: A Rhythm and Blues Nation. Routledge (Taylor and Francis), June, 2003.
Neal, MA. Soul Babies: Black Popular Culture and the Post-Soul Aesthetic. Routledge (Taylor and Francis), March, 2002.
Neal, MA. What the Music Said: Black Popular Music and Black Public Culture. Routledge (Taylor and Francis), October, 1998.
Neal, MA. "White Chocolate: Teena Marie and Lewis Taylor." Popular Music 24:3 (October, 2005).
Neal, MA. "The Tortured Soul of Marvin Gaye and R. Kelly." Da Capo Best Music Writing 2004 (October, 2004).
Neal, MA. "A Way Out of No Way: Jazz, Hip Hop and Black Social Improvisation." The Other Side of Nowhere: Jazz, Improvisation, and Communities in Dialogue (Spring, 2004).
Neal, MA. "The Birth of New Blackness: The Family Stand's Moon in Scorpio." Rip It Up: The Black Experience in Rock N' Roll (January, 2004).