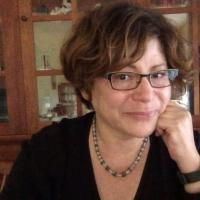 Associate Professor of the Practice and Gender, Sexuality & Feminist Studies and Associate Professor of the Practice of Global Health
Education:
Ph.D. Indiana University at Indianapolis 1990
B.A. Cornell University 1984
Specialties:

Genetics
Evolution
Research Interests: science literacy for non-majors, curricular reform

Current projects: Creating linked curricula on HIV/AIDS with Egerton University in Kenya., Developing research service learning in the sciences.

Innovative pedagogies to engage non-science students in science education. How globalization of science teaching affects learning. Courses focus on HIV/AIDS and evolutionary biology. How inclusion of civic issues, international connections, and social engagement alters the cognitive and affective response of non-major science students to science education.
Recent Publications
(More Publications)