Robert Franco, of History and Gender, Sexuality & Feminist Studies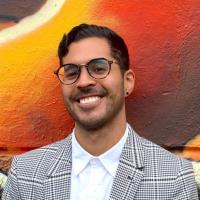 Contact Info
Education:
MA Duke University 2017
BA University of Pennsylvania 2014
Recent Publications

Franco, R, "Todos/as somos 41": The Dance of the Forty-One from Homosexual Reappropriation to Transgender Representation in Mexico, 1945–2001, Journal of the History of Sexuality, vol. 28 no. 1 (January, 2019), pp. 66-95, University of Texas Press [doi].