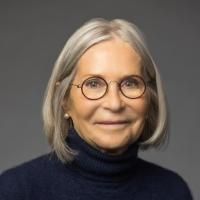 Professor Emerita of Romance Studies
Office Hours:

By appointment. Generally available 2:40-4:40 p.m. T, Th
Education:
Ph.D. University of Michigan, Ann Arbor 1984
M.A. Claremont Graduate School 1972
Specialties:

French
Italian
European Studies
Gender Studies, Feminism, Women Studies, Queer Studies
Comparative Studies: Translation, Travel Narratives, Trans-Culturality
Early Modern
French Studies
Decolonial and Post-colonial Studies
Research Interests:

17th Century French Literature, History of Theater, Feminist Criticism, Theory in Literature
Representative Publications
(More Publications)
Longino, M. "L'Apprentissage épistolaire de Madame de Sévigné." Œuvres Et Critiques XXXV:I (2010): 29-49.
Longino, M. "Jean Thévenot: ethnographe des îles du Levant." Actes Du Cir 17 : "L'Ile Au Xviie Siècle: Réalités Et Imaginaire." (April, 2009): 59-68.
Longino, M. "Le "Mamamouchi" ou la colonisation de l'imaginaire français par le monde ottoman." Théâtre et voyage (2011): 71-83.
Longino, M. "Antoine Galland: Voyageur et passeur." Récits d'orient dans les littératures d'Europe (2008): 341-347.
Longino, M. "Jean Chardin, Traveler: Freedom in the Margins." Marginalités classiques; Mélanges en l'honneur de Madeleine Alcover (2006).