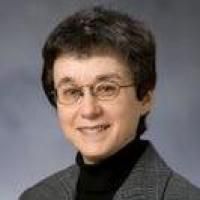 Professor of Romance Studies and Gender, Sexuality & Feminist Studies
Office Hours:

Thursday: 2:00pm - 3:30pm
or by appointment
Education:
Ph.D. Princeton University 1984
Masters in Spanish Princeton University 1982
Bachelor of Arts University of Toronto 1980
Specialties:

Spanish
Gender Studies, Feminism, Women Studies, Queer Studies
Psychoanalysis, Psychology
European Studies
Modern and Contemporary
Modernity and Modernism
Research Interests:

19th and 20th Centuries Spanish and Latin, American Literature and Culture, Gender Studies, Mass Culture and Psychology
Recent Publications
(More Publications)
Sieburth, S. Coplas para sobrevivir: Conchita Piquer, los vencidos y la represion franquista.. Cátedra, April, 2016. (translated by Talens, M)
Sieburth, S. Survival songs: Conchita Piquer's coplas and Franco's regime of terror. January, 2014: 1-259. [abs]
Sieburth, S. "Copla y supervivencia: Conchita Piquer, "Tatuaje," y el duelo de los vencidos." Revista De Dialectología Y Tradiciones Populares LXVI:2 (December, 2011): 491-508.