Jakob Norberg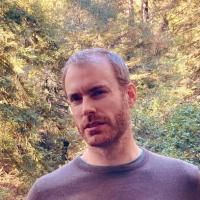 Teaching (Spring 2023):
German 262.01, FAIRY TALES: GRIMMS TO DISNEY Synopsis

Reuben-coo 126, WF 10:15 AM-11:30 AM
Office Hours:

Tues./Thurs. - 1:00p - 2:00p
Education:
Ph.D. Princeton University, 2008
Recent Publications (More Publications)

Norberg, J. "Schopenhauer's Critique of Nationalism." The German Quarterly 95.3 (July, 2022): 276-292. [doi] [abs]
Norberg, J. The Brothers Grimm and the Making of German Nationalism. Cambridge University Press, April, 2022. 228 pages pp. [abs]
Norberg, J. "After the collective: Judith schalansky on postsocialist patterns of thought." Colloquia Germanica 53.1 (June, 2021): 41-57. [abs]
Norberg, J. "Der Philologenkönig: Zum Machtanspruch der Grimmschen Sprachwissenschaft." Westend: Neue Zeitschrift Für Sozialforschung 1 (2020): 25-40.
Norberg, J. "Adorno and Postwar German Society." A Companion to Adorno. Ed. Gordon, P; Hammer, E; Pensky, M. WILEY-BLACKWELL, 2020. 335-348.