Sarah M. Pourciau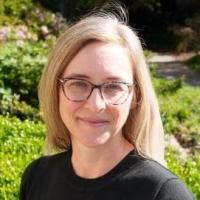 | | |
| --- | --- |
| Office Location: | |
| Office Phone: | (919) 660-3162 |
| Email Address: | |
Education:

| | | |
| --- | --- | --- |
| Ph.D. | Princeton University | 2007 |
Recent Publications (More Publications)

Pourciau, S, On the Digital Ocean, Critical Inquiry (October, 2021), University of Chicago Press.
Pourciau, S, Thinking with Adorno: The Uncoercive Gaze, The German Quarterly, vol. 93 no. 4 (October, 2020), pp. 554-556.
Pourciau, S, A/logos: An Anomalous Episode in the History of Number, Mln (Modern Language Notes), vol. 134 no. 3 (2019), pp. 616-642, Project Muse [doi].
Pourciau, SM, God's Broken Medium: On Genre and Geschichtsphilosophie in Schoenberg's Moses und Aron, The Opera Quarterly, vol. 33 no. 2 (December, 2017), pp. 140-160, Oxford University Press (OUP) [doi].
Pourciau, SM, The Writing of Spirit Soul, System, and the Roots of Language Science (May, 2017), pp. 384 pages, Fordham Univ Press [abs].