Angela M. O'Rand, Dean of Social Sciences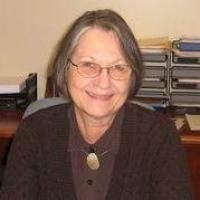 Please note: Angela has left the "International Comparative Studies Program" group at Duke University; some info here might not be up to date.
I joined the Duke University Sociology faculty in 1979. I am affiliated with the Duke University Population Research Institute's Center for Social Demography and Ethnography, the Center for the Study of Aging and Human Development as a Senior Fellow and the Center for Genome Ethics, Law and Policy. I am also the Director of Duke University's Focus program for first-year students. I teach regularly in Focus courses that address themes related to biology and society (e.g. Evolution and Humankind) and in graduate seminars focused on the demography of aging and inequality. Among the courses I teach regularly are Social Inequality (SOC 111), Science and Technology in a Global Context (SOC 156), Biology and Society (SOC 101B)and Stratification and the Life Course (SOC 228).
Education:

| | | |
| --- | --- | --- |
| Ph.D. | Temple University | 1974 |
| M.A.(Honors) | University of Oregon, Eugene, Oregon, | 1969 |
| B.A.(Honors) | University of the Pacific, Stockton, California, | 1967 |
Research Interests: Social Stratification; Life Course Analysis; Economic Sociology

My research focuses on patterns of inequality observable in cohorts over time. Socioeconomic and health inequalities have been major outcomes of interest. My work is based mainly on longitudinal studies over extended periods of the life course. Major representative datasets I have worked with include the National Longitudinal Surveys; the Health and Retirement Study; the Panel Study of Income Dynamics; the National Survey of Families and Households; the National Educational Longitudinal Study; the IPUMS data from multiple censuses; among others, Chief results of this research include the cumulative effects of childhood conditions and education on adult health and economic well-being; the cumulative impact of employment histories on pension acquisition and retirement; diversity in the joint timing of retirement among married couples; and most recently the association of financial literacy with retirement planning and socioeconomic inequality in later life. The latter project also includes a comparative study of financial literacy across countries with different economic policy regimes.
Areas of Interest:

Stratification/Mobility,
Life Course Studies,
Population Aging,
Social Organization of Science
Keywords:

Adult • African Americans • Age Factors • Aged • Aged, 80 and over • Aging • Animals • Attitude • Brain Damage, Chronic • Child • Child Development • Child Welfare • Child, Preschool • Cluster Analysis • Continental Population Groups • Denmark • Disability Evaluation • Educational attainment • Employment • Ethnic Groups • European Continental Ancestry Group • Evaluation Studies as Topic • Family • Family Characteristics • Female • Gender • Health Behavior • Health Status • Health Status Disparities • Health Surveys • Human Development • Humans • Individual retirement accounts • Infant • Infant, Low Birth Weight • Infant, Newborn • Institutionalization • Japan • Life Cycle Stages • Likelihood Functions • Male • Marriage • Mexican Americans • Middle Aged • Mortality • Myocardial Infarction • Neurologic Examination • North Carolina • Nurseries, Hospital • Pensions • Physical Examination • Population • Poverty • Prognosis • Psychological Theory • Psychomotor Performance • Psychosocial Deprivation • Regression Analysis • Retirement • Retirement income • Risk Assessment • Risk Factors • Sex Distribution • Sex Factors • Social Class • Social Environment • Social Welfare • Socioeconomic Factors • Sociology • Sociology, Medical • Sweden • Time • United States • Women
Current Ph.D. Students (Former Students)

Katelin Isaacs
Rebecca Tippett
Postdocs Mentored

Tyson Brown (September 01, 2008 - present)
Jenifer Hamill-Luker (December 01, 2004 - June 30, 2006)
Chenoa Flippen (September 01, 1999 - June 30, 2002)
Representative Publications (More Publications)

Hughes, M. E. and A. M. O'Rand, The Lives and Times of the Baby Boom. (2004), Census 2000 monograph. New York: Russell Sage/Population Reference Bureau
Shuey, Kim and O'Rand, A. M., "New risks for workers: Gender, labor markets and pensions.", Annual Review of Sociology, vol. 30 (2004)
Elman, C; O'Rand, AM, The race is to the swift: socioeconomic origins, adult education and mid-life economic attainment., American Journal of Sociology, vol. 110 no. 1 (2004)
O'Rand, AM, The future of the life course: Late modernity and life course risks., in Handbook of the Life Course, edited by Mortimer, JT; Shanahan, M (2003), pp. 693-701, New York: Plenum