Brenna Keegan, Graduate Assistant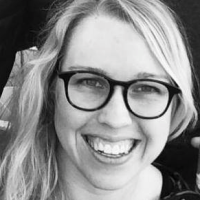 Please note: Brenna has left the "Religious Studies" group at Duke University; some info here might not be up to date.
My research explores the way various religious actors understood and interacted with the natural world in American history. My dissertation project examines the constructed nature of American exceptionalism and Manifest Destiny and how the lives and labor of those who did not fit the American mold produced and transformed the nineteenth-century western landscape to build worlds of their own making. My dissertation, "American Eden: Religious Landscapes of the Nineteenth-Century American West," is composed of three case studies: a Roman Catholic community in Montana, the Northern Arapaho on the Wind River Indian Reservation in Wyoming, and the Church of Jesus Christ of Latter-day Saints' in Salt Lake City, Utah. By looking to the voices often forgotten in religious history and marginalized in American history, my dissertation highlights the manifold ways in which racial, ethnic, and religious difference defined the living western landscape. I am the editorial assistant for The Journal of Material Religion, a Teaching & Learning Coordinator, as well as a student representative to the Religious Studies Executive Committee.
Office Hours:

By appointment via e-mail.