He Li,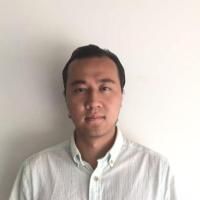 Third-year Ph.D student

My primary interest lies in the intersection of the history of ideas and visual aesthetics.

In particular, I intend to contribute towards our understanding of the distinctive phenomenon that is Italian Quattrocento aesthetics--over and against the foils of contemporaneous Northern styles and later movements in High and Late Renaissance Italy. I am especially interested in non-narrative artistic elements such as the treatment of forms, lighting, space, and the general stylistics of each painter. Piero della Francesca and Fra Angelico are major loci of consideration in my work.

For my investigation, I draw on much of the classical, scholastic, and humanist traditions that informed the manner in which the artists of the period interpreted reality. Discourses on metaphysics, mathematics, and psychology are especially important to my examination of the formalism of the painters, but broader historical themes and dichotomies such as the ones between the intellect and the will, naturalism and anti-naturalism, and Italian and Germanic outlooks also figure prominently in my research.

Another objective of my project is to provide evidence for concrete interactions between artists and intellectual figures, whether in the form of personal encounters or through textual channels. Towards this end, I am examining courtly life and patronage in the Early Renaissance, and I also intend to systematically examine libraries and collections that Quattrocento painters would have accessed.
| | |
| --- | --- |
| Office Location: | |
| Email Address: | |