Katharine DuBois, Lecturing Fellow of History and Religious Studies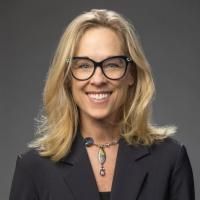 A USA Today bestselling novelist of nineteen historical romances as Katharine Ashe, I now teach part-time at the university. My courses explore representations in popular culture of medieval religion and sexuality, as well as the history of popular romance fiction. As a full-time academic until 2007, my research interests included religious belief and practice in medieval Latin Christendom, especially penance, pilgrimage, penitential devotion, saints' cults, and relics. My dissertation, Strangers and Sojourners: Pilgrimage and Pilgrims in Late-Medieval Rome, traced the early history of the Roman Jubilee, a year-long celebration of penitential pilgrimage to the city's ancient shrines. I am particularly interested in medieval notions of charity, charitable institutions, and the understanding of spiritual community that bound the living and the dead.
| | |
| --- | --- |
| Office Location: | 111 Classroom Building, Box_ 90719, Durham, NC 27708 |
| Office Phone: | (919) 684-2307 |
| Email Address: | |
Teaching (Spring 2019):
HISTORY 248S.01, PUBLISHING & MKTG POP FICTION Synopsis

Class Bldg 101, WF 11:45 AM-01:00 PM
(also cross-listed as ENGLISH 284S.01, GSF 248S.01)

RELIGION 261.02, MED CHRISTIANITY IN FILM/FICTN Synopsis

Old Chem 116, W 06:15 PM-08:45 PM
(also cross-listed as ENGLISH 254.02, HISTORY 244.02, MEDREN 354.02)
Office Hours:

These vary according to the semester.
Education:

| | | |
| --- | --- | --- |
| Ph.D. | University of Michigan at Ann Arbor | 2001 |
| B.A. | Duke University | 1989 |
Specialties:

Medieval and Early Modern History
Cultural History
Gender
Women, Gender and Sexuality
Research Interests: Medieval Christianity, gender and sexuality
Recent Publications

Dubois, KB, Encyclopedia entry: "Roman Jubilee", in Encyclopedia of Medieval Pilgrimage, edited by Izbiki, T (2008), BRILL ACADEMIC PUBLISHERS, The Netherlands
Dubois, K, Review of "Binding Passions: Tales of Magic, Marriage, and Power at the End of the Renaissance" by Guido Ruggiero, Michigan Feminist Studies no. 8 (1994), ISSN 1055-856X