Joseph Mulligan, Postdoctoral Associate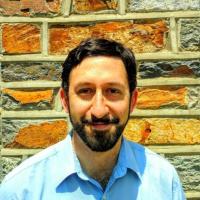 ?? I am a Postdoctoral Associate in the Romance Studies department. My research focuses on literature and politics in vernacular print cultures of Peru, Bolivia, Mexico, and Spain during the 19th and 20th centuries. I study the history of education reform, the critique of liberalism, and the rise of regionalism as a response to the marginalization of the indigenous majority by the urban lettered elite. I am guided by the sociology of literature and post-Marxist philosophy as I approach questions of literacy, race, and post-secular spirituality, concentrating on practices of cultural mediation. My dissertation, Poetics of Revelation: Communities of the Literary Oracular in Transatlantic Modernism (1939-1979), evaluates the distinction of visionary poetry and the philosophy of myth in comparative case studies on María Zambrano, Octavio Paz, and Jaime Saenz.

In fall of 2020, I was the Bass Instructor of Record for Spanish 327: Culture on Wheels: Civic Engagement and Education Reform in Spain and Mexico, a methods-based cultural studies seminar for first-year students which critically examines public education reform in the 1920s and 1930s. In this historical approach to social activism, teacher advocacy and philanthropy, undergraduates explored archival materials and diverse research methods to assess a pre-history of service-learning with such protagonists as María Zambrano, Ramón Gaya, Diego Rivera, and Frances Toor.
| | |
| --- | --- |
| Office Location: | |
| Office Phone: | +1 919 660 3101 |
| Email Address: | |
Teaching (Spring 2023):
SPANISH 334.01, INTRO SPAN-AMER LIT: 16-18 C Synopsis

Allen 226, TuTh 12:00 PM-01:15 PM

HISTORY 390S.01, TOPICS IN HISTORY SEMINAR Synopsis

East Duke 204B, TuTh 03:30 PM-04:45 PM
(also cross-listed as SPANISH 390S.01)
Teaching (Fall 2023):
SPANISH 316S.01, GLOBAL HUMANITIES IN SPANISH Synopsis

Perkins 065, WF 08:30 AM-09:45 AM

SPANISH 390S.01, TOPICS IN SPANISH STUDIES Synopsis

TBA, WF 11:45 AM-01:00 PM
Recent Publications

Vallejo, C, Scales Melographed by César Vallejo (August, 2017), pp. 168 pages, Wesleyan University Press, ISBN 0819577243 [abs]
Vallejo, C, Selected Writings of César Vallejo (May, 2015), pp. 680 pages, Wesleyan University Press, ISBN 0819575259 [abs]
Joris, P, Mawqif, edited by Mulligan, J; Domínguez Parra, M (2015), La Otra, ISBN 9786078167371 (translated by Mulligan, J; Domínguez Parra, M.)
Vallejo, C, Against Professional Secrets (2011), Roof Books (translated by Mulligan, J.) [abs]