Kristine Stiles, France Family Distinguished Professor of Art, Art History, and Visual Studies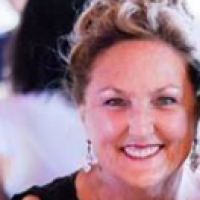 Research Interests:

Kristine Stiles received her Ph.D. from the University of California at Berkeley. Her main field of research is contemporary art with a focus on performance art and other interdisciplinary experimental art practices. Her research is especially concerned with the representations of violence, trauma, and destruction internationally. She is the recipient of Duke University's Richard K. Lublin Distinguished Award for Teaching (1994), the Fulbright (1995), and the Solomon R. Guggenheim (2000), among others fellowships. Honorary Doctorate of Arts, Darlington College of Arts & The University of Plymouth, England (2005)
Education:

| | | |
| --- | --- | --- |
| Ph.D. | University of California - Berkeley | 1987 |
| M.A. | University of California - Berkeley | 1976 |
| B.A. | San Jose State University | 1970 |
Specialties:

Contemporary Art (1945 - Present)
Modern Art
Visual Studies/Visual Culture
Art History
Performance Studies
Theory & Criticism
Documentary Photography
Cultural Studies
Animal Studies
Trauma Studies
20th Century Art
Social Art Practice & Participatory Art
Representative Publications (More Publications)

Stiles, K; Selz, P. Theories and Documents of Contemporary Art: A Sourcebook of Artists' Writings. University of California Press, (2012). (2nd, revised, expanded edition edited by Kristine Stiles)
Stiles, K. Correspondence Course, An Epistolary History of Carolee Schneemann and Her Circle. Duke University Press, (2010). (With an Introduction and extensive annotations by Kristine Stiles)
States of Mind: Dan & Lia Perjovschi. Nasher Museum of Art at Duke University; distributed by Duke University Press, Durham, North Carolina, (2007). (With contributions by Andrei Codrescu, Marius Babius and Ruxana Marcoci)
"Cloud with its Shadow: Marina Abramovic" in Marina Abramovic. Phaidon, (2008).
Stiles, K, Burden of Light, in Chris Burden (2007), Newcastle England: Merrell and Locus Plus .
Stiles, K, Teaching a Dead Hand to Draw, Kim Jones, War and Art, in Kim Jones: A Retrospective (2007) .
Stiles, K, Conversation with William Pope.L, in The Voice of Images (2012), pp. 181-193, Palazzo Grassi .
Stiles, K, Uncorrupted Joy: International Art Actions, in Out of Actions: Between Performance and the Object 1949-1979, Paul Schimmel Edition (1998), pp. 226-238, Los Angeles Museum of Contemporary Art [pdf] .
Stiles, K, Metzger's Fierce, Poignant, and Prescient Manifestos, in Rett Kopi: Documents the Future (2006), pp. 157-166, Rett Kopi .
Stiles, K, Performance, in Critical Terms for Art History, 2nd Edition, edited by Nelson, R; Shiff, R (2003), pp. 75-97, Chicago: University of Chicago .