Claudia Koonz, Professor and Peabody Family Chair, History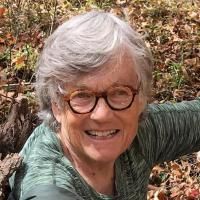 | | |
| --- | --- |
| Office Location: | 333 Carr Building |
| Office Phone: | (919) 684-3941 |
| Email Address: | |
Education:
Ph.D. Rutgers University 1969
M.A. Columbia University 1964
M.A. Columbia University 1964
BA University of Wisconsin-Madison 1962
B.A. University of Wisconsin at Madison 1962
Research Interests:

Current projects: I am active as co-director of the Duke Refugee Action Project, as well as with summer and post grad internship training in Croatia, Central America and other areas. In addition, I am the current president of the Berkshire Conference for Women Historians.

My interests are in 20th Century German History, Women's History, and genocide.
Recent Publications
(More Publications)
C. Koonz. "Agency, Gender, and Race in Nazi Germany." Gender Politics and Mass Dictatorships: Between Mobilization and Liberation Ed. Jie-Hyun Lim and Karen Petrone. Korean edition (I can't read the name of the Press)Blackwell will release English ed on Jan 11, 2011, Fall, Fall, 2010, 61-91. [abs]
C. Koonz. "Hijab: A Word in Motion." Words in Motion: Toward a Global Lexicon. Edited by Anna Tsing and Carol Gluck. 2009. [books.php3]
C. Koonz. "NEBENSTRANG UND HAUPTSTRÖMUNG:." Geschlecht in moderner deutschen Geschichte. Edited by Karen Hagemann and Jean H. Quataert. 2008.
C. Koonz. "A Tributary and a Mainstream: Gender, Public Memory, and the Historiography of Nazi Germany." Gendering Modern German History. Edited by Karen Hagemann and Jean H. Quataert. 2008: 147-168. (www.berghahnbooks.com)