David Rabiner, Research Professor of Psychology and Neuroscience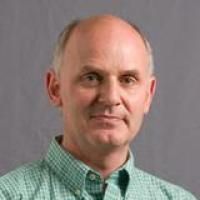 Teaching (Fall 2023):
Psy 105d.001, Clinical psych & mental health Synopsis

Reuben-coo 130, MW 03:05 PM-04:20 PM

Psy 105d.01d, Clinical psych & mental health Synopsis

Allen 103, M 04:55 PM-05:45 PM

Psy 105d.04d, Clinical psych & mental health Synopsis

Languages 109, M 06:30 PM-07:20 PM
Education:



Ph.D. Duke University 1987

A.B., Magna cum Laude Brown University, Providence, RI 1980
Specialties:

Clinical Psychology
Clinical Psychology
ADHD
Developmental Psychology
Youth Violence Prevention
Program Evaluation
Research Interests:

My current work focuses on interventions to improve academic performance in children with attention difficulties and a variety of other issues related to ADHD. I recently completed a study funded by the Department of Education of two different computerized interventions for elementary school students with attention difficulties. Another recently completed study, funded by the National Institute of Drug Abuse, examined the misuse and abuse of ADHD medications among college students. I also have long standing interests in improving the quality of care received by children with ADHD and in the relationship between children's social experience and their social cognitive functioning.
Areas of Interest:

ADHD
attention problems and academic achievement
working memory
abuse of ADHD medications
Recent Publications (More Publications)

Duke University * Arts & Sciences * Faculty * Staff * Reload * Login