Jacqueline Allain,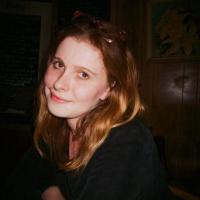 My research interests lie in the colonial French and British Caribbean, with a particular emphasis on gender both during slavery and in the post-emancipation era. Broadly, my work engages with questions of slavery, race, gender, labor, incarceration, and feminist approaches to the study of political economy in the Atlantic World.

On a related but distinct note, I am interested in social studies and literacy pedagogy at both the secondary and post-secondary levels. I am currently pursuing research on the history of writing centers at US universities, research that I believe has significant implications for the labor history of higher education as well as practical pedagogical applications with regard to undergraduate instruction.

I hold an Honors BA with High Distinction in History, Caribbean Studies, and Sociology from the University of Toronto; a MA in History from Duke University; and an MEd in Curriculum and Instruction with an emphasis on literacy instruction from the University of Virginia.
Teaching (Spring 2023):
GSF 221.01, WOMEN AT WORK Synopsis

Class Bldg 135, TuTh 01:45 PM-03:00 PM
(also cross-listed as SOCIOL 331.01)
Office Hours:

2-3 pm Mondays and Fridays, 301 Carr
Keywords:

Caribbean Area--History • Critical pedagogy • Culturally sustaining pedagogy • Education • Feminist theory • History, Modern • Social history • Teaching
Recent Publications

Allain, J, Maria Griffin, et al. Slavery's Intimate World, Journal of Women'S History, vol. 34 no. 4 (December, 2022), pp. 15-35, Project Muse [doi]
Allain, JM, 'They are Quiet Women Now': hair cropping, British imperial governance, and the gendered body in the archive, Slavery & Abolition, vol. 41 no. 4 (October, 2020), pp. 772-794, Informa UK Limited [doi]