David Y. Ye, Executive In Residence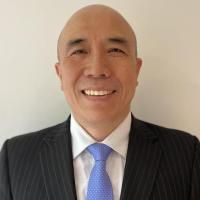 Career History in Finance
Current: Chief Risk Officer of Options Clearing Corporation
2018-2020: Founder, TriLeaf Technologies, LLC
2018-2020: Chief Risk Officer of Guardian Life Insurance Co.
2010-2017: Chief Risk Officer of Global Markets, State Street Co.
2005-2010: Chief Risk Officer of Americas, Nomura Holding Inc.
1996-2004: SVP, Treasury and Market Risk, PNC Financial Services Inc.
Academic History
1991-1996: Held posdoctoral and assistant professorship positions at Texas A&M University, Purdue University, SUNY-Stony Brook, and University of Texas
1986-1990: James B. Duke Fellow, Duke University
1991 - PhD in Math, Duke University

David is currently an Executive in Residence with the Mathematics Department of Duke University. In that capacity, he leverages his extensive industry experiences to expand the quantitative finance curriculum to better serve broad Duke Community of undergraduate and graduate students. He also strives to forge closer industry connections with the finance industry for the benefits of Duke's teaching and research environments. He is teaching the class on Algorithmic Trading on how to develop automated trading and investment strategies based on a combination of mathematical models, machine learning techniques and fundamental finance theories.

David is also the founder and CEO of TriLeaf Technologies, LLC that creates innovative trading and investment strategies, as well as risk management systems, based on deep mathematical theories infused with the insights harnessed from both traditional and alternative data sets. The firm strives to foster closer collaboration between academic research and industry applications.
From 2018 until February 2020, David has been the Chief Risk Officer for Guardian Life Insurance Company based in New York City, a top 10 U.S life insurance company providing protections of $640 billion life insurance policies for individuals as well as corporations. As its Chief Risk Officer, David was responsible for the enterprise-wide risk management strategy and its execution. In that capacity, he led the development of its comprehensive crisis management plan, which has enabled the firm to navigate well through the ongoing Covid-19 crisis.
From 2010 to 2017, David worked for State Street Corporation the 2nd largest global custodian bank with $30 trillion assets under custody based in Boston. He was the Chief Risk Officer for the firm's two major business divisions: State Street Global Markets and Global Exchange. The combined divisions generated over $2 billion annual revenues by providing Sales & Trading, Securities Lending, Prime Brokerage, Electronic Trading & Clearing, Credit & Lending, and Data & Analytic Solutions to owners and managers of institutional assets. David was responsible for the overall risk management strategy and its execution of the divisions globally across Americas, EMEA and APAC. David has led the effort to build out State Street's risk management framework and infrastructures on a global basis to meet regulatory requirements and support significant business expansions. He also provided leadership to help State Street successfully manage significant market and regulatory challenges.
From 2005 to 2010, David served as the Chief Risk Officer of the Americas Region for Nomura Holding, a large global investment bank headquartered in Tokyo, with responsibilities for all aspects of risk management oversight that included Market, Credit and Operational Risks. David and his team played an instrumental role in helping Nomura manage successfully through the global financial crisis in 2008, which enabled the firm to acquire a large part of Lehman Brothers, as well as to significantly expand its franchise in the Americas. He also served as the Global Head of Portfolio Risk for Nomura, responsible for aggregating and analyzing exposures globally across regions and asset classes in order to identify and mitigate concentration risk.
From 1996 to 2004, David spent eight years at PNC Financial Services Inc, the 6th largest U.S commercial banks based in Pittsburgh with assets over $400 billion. He held management positions with increasing responsibilities, the last one being the Chief Market Risk Officer for the firm. In that role, he was responsible for PNC's corporate-wide Interest Rate Risk, Liquidity Risk and Trading Risk , that covered banking book, trading book, asset management, and proprietary investments. During his tenure, he also worked closely with the BlackRock Asset Management, which was a part of PNC, to develop its risk analytics systems.
From 1991 to 1996, David held post-doctoral research and teaching positions in Mathematics with several universities, including Texas A&M University, Purdue University and SUNY at Stony Brook. He received multi-year research grants from NSF and NSA in the field of Algebraic Geometry.
Since 2017, David has served on the Duke Graduate School Board of Visitors (GBOV). As a member of the GBOV, he has dedicated his time and resources to forge closer industry connections with Duke Graduate School, with a particular focus on mathematical research and teaching.
David received his PhD in Mathematics from Duke University in 1991 and he was a James B. Duke Fellow from 1986-1990. He obtained his B.S. in 1985 from Fudan University, China. He has been a holder of the Chartered Financial Analyst (CFA) since 2003.
| | |
| --- | --- |
| Office Location: | |
| Email Address: | |
Teaching (Fall 2023):
MATH 585.01, INTRO TO ALGORITHMIC TRADING Synopsis

Gross Hall 270, MW 04:40 PM-05:55 PM

MATH 789.01, FUND FINANCE BUSINESS MODELS Synopsis

Gross Hall 270, W 11:45 AM-01:00 PM
(also cross-listed as IDS 789.01)
Education:
Recent Publications