H. Keith H. Brodie, James B. Duke Professor of Medicine and Psychiatry & Behavioral Sciences, Translational Neuroscience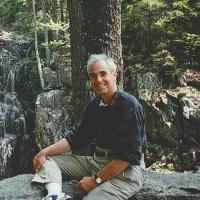 Representative Publications (More Publications) (search)

Auerbach JD, Wypijewska C, Brodie HKH: Aids and Behavior: An Integrated Approach. Washington, DC: Academy Press, 1994..
Brodie HKH: Editorial, Address to the American Orthopaedic Association June 21, 1988. The Journal of Bone and Joint Surgery 70: A:8: 1119-1123, 1988..
Brodie HKH: Presidential Address: Psychiatry--Its Locus and Its Future. American Journal of Psychiatry, 140: 8, 1983..
Kolb LC, Brodie HKH: Modern Clinical Psychiatry, 10th Edition. Philadelphia , W.B. Saunders Company, 1982..
Houpt JL, Orleans CS, George LK, Brodie HKH: The Importance of Mental Health Services to General Health Care. New York: Ballinger Publishing Co., 1979..