Pablo Beramendi, Director of Graduate Studies and Associate Professor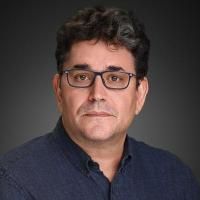 Contact Info:
Teaching (Fall 2022):
POLSCI 224.01, INEQUALITY AND POLITICS Synopsis

LSRC A247, MW 01:45 PM-03:00 PM
Office Hours:

Wednesday 2:00-4:00
Education:



Ph.D., University of Oxford (United Kingdom), 2003
Specialties:

Comparative Politics
Political Economy
Research Interests:

Pablo Beramendi is Associate Professor of Political Science (Political Economy) at Duke University. He is also an Associate Member of Nuffield College, University of Oxford, and a Research Associate at the Instituto Juan March-Carlos III in Madrid, and the CAGE (Center for Competitive Advantage in the Global Economy), University of Warwick. His work focuses on different aspects of the political economy of inequality and redistribution.
Recent Publications (More Publications)