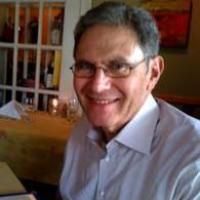 Leonard Tennenhouse
Professor
Office Location: 304F Allen Bldg, English Department, Durham, NC 27708
Office Phone: (919) 681-2741
Email Address: l.tennenhouse@duke.edu

Teaching (Fall, 2021):
English 336.01, Shakespeare through 1600 Synopsis

Allen 326, MW 01:45 PM-03:00 PM

English 390s-7.03, Sp topics in lang & lit Synopsis

Allen 318, MW 10:15 AM-11:30 AM
Office Hours:

Fall 2021 Office Hours:

By appointment on Zoom
Education:

Ph.D., University of Rochester
B.A., Wayne State University
Specialties:

Renaissance/Early Modern Literature
American Literature
Transatlantic Studies
Critical Theory
Eighteenth Century Literature
Novels
Representative Publications (More Publications)

Armstrong, N; Tennenhouse, L. "The Problem of Population and the Form of the American Novel." American Literary History 20.4Oxford University Press (OUP), (2008): 667-685. [doi] [author's comments]
The Importance of Feeling English: American Literature and the English Diaspora, 1750-1850. Princeton University Press, 2007.
"The Early American Novel." Novel: a Forum on Fiction 40.1-2 (2007)
with Nancy Armstrong. The Imaginary Puritan: Literature, Intellectual Labor, and the Origins of Personal Life. Berkeley: University of California Press, 1992.