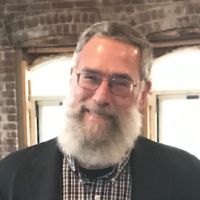 Harris Cooper, Professor of Education and Hugo L. Blomquist Professor of Psychology and Neuroscience
Education:



PhD Social Psychology, University of Connecticut, 1976
Social Psychology, 1976
MA Psychology, University of Connecticut, 1974
BA Psychology and Sociology, SUNY at Stony Brook, 1972
Contact Info:



(919) 660-5664
Research Interests: Research synthesis, applications of social psychology to educational policy issues, homework, school calendars, after school programs.
Curriculum Vitae
Teaching (Spring 2015):
Psy 301.01, Res meth psycholog sci Synopsis

Soc/psych 319, MWF 08:45 AM-09:35 AM
Representative Publications (More Publications)

Cooper, H., Hedges, L.V. & Valentine, J.C. (Eds.). The Handbook of Research Synthesis and Meta-Analysis. 2nd Edition New York: Russell Sage Foundation, 2009.
H.M. Cooper, Charlton, K., Valentine, J. & Muhlenbruck, L.. Making the Most of Summer School. Monographs Series of the Society for Research in Child Development Blackwell, 2000.