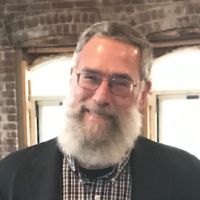 Harris M. Cooper, Professor of Education and Hugo L. Blomquist Professor of Psychology and Neuroscience
Education:



Social Psychology, 1976
PhD Social Psychology, University of Connecticut, 1976
Ph.D., University of Connecticut, 1975
M.A., University of Connecticut, 1974
B.A., State University of New York at Stony Brook, 1972
BA Psychology and Sociology, SUNY at Stony Brook, 1972
Contact Info:



(919) 660-5664
Research Interests: Research synthesis, applications of social psychology to educational policy issues, homework, school calendars, after school programs.
Curriculum Vitae
Representative Publications (More Publications)

Cooper, H; Hedges, LV; Valentine, JC. The Handbook of Research Synthesis and Meta-Analysis. 2nd Edition Russell Sage Foundation, 2009. 632 pages pp. [abs]
Cooper, H; Robinson, JC; Patall, EA. "Does homework improve academic achievement? A synthesis of research, 1987-2003." Review of Educational Research 76.1 (2006): 1-62. [doi] [abs]
H.M. Cooper, Charlton, K., Valentine, J. & Muhlenbruck, L.. Making the Most of Summer School. Monographs Series of the Society for Research in Child Development Blackwell, 2000.