Michael T Ferejohn, Professor of Philosophy and Classical Studies
edit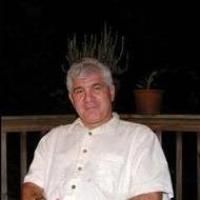 Office Location: 201B West Duke Building
Office Phone: +1 919-660-3053, +1 919-660-3050
Fax: (919) 660-3060
Email Address:
Specialties:

Ancient Philosophy
Metaphysics
Epistemology
Philosophy of Language
Research Interests:

Michael T. Ferejohn (Ph.D. 1976, University of California, Irvine) joined the Duke Faculty in 1983. He has taught at the University of Pittsburgh, Tufts University, Washington State University, University of Wisconsin (Parkside) and the University of Alberta and held a Mellon Faculty Fellowship at Harvard University in 1981-1982. His publications have appeared in such journals as Phronesis, American Philosophical Quarterly, Journal of the History of Philosophy, Philosophy and Phenomenological Research and The Review of Metaphysics, and his book, The Origins of Aristotelian Science, was published by Yale University Press in 1991. Professor Ferejohn directs the Duke In Greece summer program.
Areas of Interest:

Ancient Philosophy,
Metaphysics,
Epistemology,
Philosophical Logic
Teaching (Spring 2015):
PHIL 203.01, Hst ancient philosophy Synopsis

West Duke 202, TuTh 03:05 PM-04:20 PM

CLST 573S.01, Aristotle Synopsis

West Duke 204, M 03:05 PM-05:35 PM

PHIL 796S.01, Wip seminar Synopsis

West Duke 204, TuTh 11:45 AM-01:00 PM
Teaching (Summer1 2015):
PHIL 236A.01, Birth of reason ancient greece Synopsis

TBA, 12:00 AM-12:00 AM
Recent Publications (More Publications)

M.T. Ferejohn. "Definition in Ancient Logic." Ancient Logic. Ed. L. Castagnoli. Cambridge University Press, In Press.
M.T. Ferejohn. Formal Causes: Definition, Explanation, and Primacy in Socratic and Aristotelian Thought (new title). Oxford University Press, November, 2013.
M.T. Ferejohn. "The Diagnostic Function of Socratic Definitions." Socrates, Plato, Aristotle" Essays in Honour of G. Santas. Ed. G. Anagnostopoulos. 2010.
M.T. Ferejohn. "Empiricism and First Principles in Aristotle." A Companion to Aristotle. Ed. George Anagnostopoulos. Blackwell, 2009.
M.T. Ferejohn. "Knowledge and the Forms." A Companion to Plato. Ed. Hugh Benson. Blackwell, 2007.
---