Elizabeth J. Marsh, Professor of Psychology and Neuroscience and Chair of Psychology and Neuroscience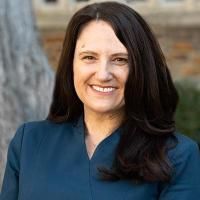 Teaching (Spring 2023):
Psy 724s.01, P&n survey ii Synopsis

Reuben-coo 319, W 10:15 AM-11:30 AM
Education:

| | | |
| --- | --- | --- |
| Ph.D. | Stanford University | 1999 |
| Postdoctoral Research Fellow | Washington University in St. Louis | 2003 |
| A.M. | Stanford University | 1997 |
| B.A. | Drew University | 1994 |
Specialties:

Cognition and Cognitive Neuroscience
Research Interests:

My research focuses on understanding learning and memory, and the processes that make memory accurate in some cases and erroneous in others. One interest is how people acquire and update their knowledge bases. Of interest are the conditions that promote learning and long-term retention of knowledge, the mechanisms through which errors enter the knowledge base, the correction of misconceptions, and the phenomenology of knowledge representations. These interests coincide with the goals of educators, meaning that this work has implications for educational practice. A second interest involves remembering the personal past. Of interest is how people retrieve and use memories in social contexts, and the memorial consequences of such behavior. The ways memories are recalled in everyday situations typically differ from how recall is studied in the lab, and a complete understanding of memory must encompass how memory is actually used. My training was in cognitive psychology, with an emphasis on behavioral experiments. While much of my work focuses on memory in young adults, new research is extending this work to young children and older adults, to capture a lifespan perspective on remembering.
Areas of Interest:

Acquisition, maintenance, and updating of knowledge bases
Representation and processing of fiction
Correcting student misconceptions
Personalized learning
Misattributions of familiarity and déjà vu
Story-telling: Essay-writing and autobiographical retellings
False memories
Duties:
Current Ph.D. Students (Former Students)
Postdocs Mentored
Representative Publications (More Publications) (search)