Walter Mignolo, Faculty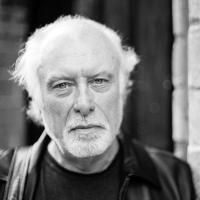 | | |
| --- | --- |
| Office Location: | 224 Franklin Center, Box 90402 |
| Office Phone: | (919) 668-2151, (919) 668-1949 |
| Email Address: | |
Teaching (Spring 2019):
SPANISH 335.01, INTRO SPANISH-AMER LIT Synopsis

Class Bldg 106, TuTh 03:05 PM-04:20 PM

LIT 690S.01, SPECIAL TOPICS IN LITERATURE Synopsis

Class Bldg 106, M 04:40 PM-07:10 PM
(also cross-listed as ROMST 690S.01)
Education:

| | | |
| --- | --- | --- |
| Ph.D. | Ecole Des Hautes Etudes (France) | 1974 |
Research Interests: Socio-Historical Critical Theory, Globalization, Modern & Colonial World

Professor of Literature, Cultural Anthropology and Romance Studies (Latin America). He received his Ph.D. from the Ecole des Hautes Etudes, Paris. Before coming to Duke in January, 1993, he taught at the Universities of Toulouse, Indiana, and Michigan. He has published extensively on semiotics and literary theory, and has in the past years been working on colonial cultural history and postcolonial theories. His recent publications on these topics include: Writing Without Words. Alternative Literacies in Mesoamerica and the Ande, coedited with Elizabeth H. Boone (1994), and The Darker Side of the Renaissance: Literacy, Territoriality, Colonization (1995) and winner of the Katherine Singer Kovacs prize from the Modern Languages Association. He is also author of Local Histories/Global Designs: Coloniality, Subaltern Knowledges and Border Thinking (1999) and editor of The Americas: Loci of Enunciations and Imaginary Constructions (1994-95). His current interests include colonial expansion and nation building at the end of the nineteenth and beginning of the twentieth centuries.
Keywords:

Latin America • Europe • Literature • Colonialism • Renaissance
Postdocs Mentored

Julo Pinto (Augsut 1, 2014--July 31, 2015)
Andres Arguello Parra (Fall Semester 2013)
Nelson Maldonado-Torres (Scholarly year 2003-2004)
Bernal Herrera (Fall 2009)
Representative Publications (More Publications)

Mignolo, W, The Darker Side of Western Modernity: Global Futures, Decolonial Options, Latin America Otherwise (December 2011), pp. 408 pages, Duke University Press (http://www.latamrob.com/archives/2551.) [ViewProduct.php] [abs]
Mignolo, WALTER, Globalization and the Decolonial Option, edited by Mignolo, W; Escobar, A, Cultural Studies, vol. 21 no. 2-3 (March, 2007), Taylor & Francis (Routledge): SSH Titles, ISSN 1466-4348 [title~content=g776420754~db=all]
Mignolo, W, The Idea of Latin America (October, 2005), Blackwell
Mignolo, WD, The Geopolitics of Knowledge and the Colonial Difference, South Atlantic Quarterly, vol. 101 no. 1 (January, 2002), pp. 57-96, Duke University Press, ISSN 1527-8026 [doi]
Mignolo, WD, The Darker Side of the Renaissance: Literacy, Territoriality and Colonization (1995), The University of Michigan Press [abs]
Mignolo, WD, Epistemischer Ungehorsam. Rhetorik der Moderne, Logik der Kolonialität und Grammatik der Dekolonialität (German Translation) (2012), pp. 210 pages, Verlag Turia + Kant, Vienna, Austria (Translated with an introduction, by Jens Katsner and Tom Waibel..) [pdf_3] [abs]
with Mignolo, WD; Tlostanova, M, Learning to Unlearn: Decolonial Reflections from Eurasia and the Americas (June 28, 2012), Ohio University Press, Columbus, Ohio [pages/tlostanova%20learning.html]
Mignolo, WD, El vuelco de la razón: diferencia colonial y pensamiento fronterizo (November, 2011), pp. 182 pages, Ediciones del Signo and Center for Global Studies and the Humanities, Duke University, Buenos Aires, Argentina, ISBN 978-987-1074-95-2 [available here] [abs]
Walter D. Mignolo, Loci of enunciation and imaginary constructions: The Case of (Latin) America, edited by Mignolo, W, Poetics Today, vol. I & II no. 4 (1995), Duke University Press, ISSN 1527-5507
Mignolo, WD, De la hermenéutica y la semiosis colonial al pensar descolonial (2011), pp. 145 pages, Abya Yala y Universidad Politecnica Salesiana, Quito, Ecuador (A collection of five articles, in Spanish, from 1983 to 1995 that are the foundation of my major books since ¨The Darker Side of the Renaissance.¨ An introduction by Gustavo Verdesio explains the trajectory..) [abs]
Mignolo, WD, The idea of Latin America (Korean Translation) (May, 2010), Editorial Greenbee, Seoul, South Korea [articleView.html]
Selected Invited Lectures

Hegel's Spirit and the Opium War: Local Histories/Global Designs, March 14, 2012, Advanced Institute for Cross Disciplinary Research, City University of Hong Kong
A Decolonial Archeology of Hegel's Spirit: The Ming Dinasty, Pope Alexander VI and Matteo Ricci, March 28, 2012, Advanced Institute for Crossdisciplinary Studies, City University of Hong Kong
Critical Theory and Decolonial Thinking: Two Parallel Roads to the Future, April 30 to May 1, 2010, Keynote address, New Directions in Critical Theory, Grad Students Conference, Tucson, Arizona
The Spirit Croces de Atlantic and Move to the US: Hiroshima, Human Rights, Bandung and the Cold War., April 11, 2012, Advanced Institute for Crossdisciplinary Studies, City University of Hong Kong
The Spirit Crossed the Pacific and Returned to the East Closing the Cycle of Western Imperial Expansion: Dewesternization and Decoloniality, April 25, 2012, Advanced Institute for Cross Disciplinary Research, City University of Hong Kong
The Spirit Returns to the East: Rewesternization, Dewesternization, Decoloniality and the Roads to Future, May 22, 2012, Beijing, in 25th Conference of the Academy of Latinity - "Humanity and Difference in the Global Age", held at the Wenjin Hotel in Beijing, from the 21st to the 23th of May 2012, in cooperation with Tsinghua University
Cosmopolitan Localism: A de-colonial shifting of the Kantian's legacies, May 31, 2010, Pusan National University, South Korea
Epistemic Desobedience and the Decolonial Option: A Manifesto, May 27, 2010, Seoul National University, Institute of Latin American Studies
Coloniality and Decolonial Thinking: An Introduction, June 3, 2011, Hong Kong
Second thought on geopolitics of kowledge and understanding, Inaugural Panel, May 10, 2010, Goldsmiths College, London, Workshop on Politics of Knowledge
De-Schooling and Learning to Unlearn: Ivan Illich's Legacies and the Project Amawtay Wasi, June 22, 2011, The University of Bremen, Germany
Who speaks for the "Human" in Western Humanism? A decolonial perspective, April 26-28, 2010, XXI Conference de l' Academie de la Latinite, Cordoba, Spain
Globalization and the geopolitics of knowing: A decolonial view of the Humanities, April 23, 2010, Hilldale Lectures in the Arts and Humanities, the University of Wisconsin at Madison
Global Linear Thinking, International Law and (De)Coloniality, July 1, 2011, Berlin, Goethe-Saal, Harnack-Haus, Max-Planc Gesellschaft
"Geopolitics of Knowing/Understanding and American Studies," Keynote address, April 8-11, 2010, American Studies as Transnational Practice, Texas Tech Comparative Literature Symposium, Lubbock, Texas
The communal and the decolonial, Keynote Address, April 16, 2010, 20th Annual Philosophy, Interpretation and Culture Conference
Modernity: The Way We Are, May 19, 2011, The University of Bremen, Germany
Re-Westernization, De-Westernization and De-Coloniality, June 2 and June 3, 2010, Two lectures delivered at Peking University and Renmi University, Beijing, China
The Global South and World Disorder, XXXth Distinguished Lecture, Journal of Anthropological Research, March 04, 2010, University of New Mexico
The State We' re In- Cosmopolitanism, March 7, 2009, Birkbeck College, London [link.]
Anti-Systemic Movements and Decolonial Projects, December 31, 2009, San Cristobal de las Casas, Chiapas, Mexico
Between Cosmopolitanism and Empire: Europe, Human Rights, and Sovereignty, March 6, 2009, London, Birkbeck College [launchworkshopflyer+mignolo+birkbeck+empire+and+cosmopolitanism&hl=en&gl=us&sig=AHIEtbRhE7]
Epistemic Disobedience and the Decolonial Option, March 5, 2009, Goldsmiths College, London [available here]
Geopoliticas del conocimiento y formaciones disciplinarias, August 3-August 14, 2009, Quito, Ecuador [Boliv]
The Advent of Black Thinkers and the Limits of Continental Philosophy, June 29, 2009, Amsterdam, NiNsee [B]
Transmodernity and Global Decoloniality, March 13/14, 2009, Tate Britain Museum, London [Bourriau.]