Yan Liu, Assistant Professor of the Practice of Asian and Middle Eastern Studies and Assistant Director of the Chinese Program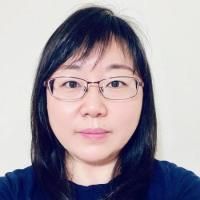 Dr. Yan Liu is an Assistant Professor of the Practice in the Department of Asian and Middle Eastern Studies and an affiliate faculty member in Asian/Pacific Studies Institute. She holds a Ph.D. degree in Second Language Acquisition from Carnegie Mellon University. Since she joined Duke in 2013, Dr. Liu has been teaching and coordinating intermediate Chinese courses for non-heritage students and advanced Chinese courses for heritage students. She also teaches intermediate and advanced courses in "Duke Study in China", a Duke-administered study-abroad program in Beijing. In recent years, she has developed a course on "Chinese Translation and Interpretation" (CHINESE 332) for third-year Chinese heritage students and two content-based interdisciplinary Chinese courses: "Voices in Global Health: Mandarin Tutorial" (AMES 270-T/GLHLTH 270-T) for advanced-level Chinese students and "Understanding China and the U.S.: Stereotypes, Conflicts, and Common Challenges" (CHINESE 450S) for both Chinese international students and advanced-level Chinese students. In 2020 fall, Dr. Liu offered a new Chinese CLAC (Curriculum across Languages and Cultures) course entitled "Voices in the Environment: Mandarin Tutorial" (AMES 272T-01 & ENVIRON 269T-3).

To enhance students' language and culture learning, Dr. Liu has integrated community-based learning/service-learning, visual arts, and games into her teaching. She was a 2015-2016 Service-Learning Faculty Fellow and has been coordinating and co-organizing the Chinese program's service-learning/community-based activities with her colleagues since 2013. Taking her own courses as an example, she has connected her students with a variety of local communities, such as, Burton Elementary School (CHN333 in 2013 fall), Durham Academy (CHN203 & CHN204 since 2015 fall and CHN450s since 2019 spring), Duke China Care, a student organization on Duke campus that helps adopted children from China find their cultural roots (CHN333 in 2014 fall and 2015 spring), Chinese international students and visitors at Duke (CHN333 in 2015, 2016, 2017; CHN203 and CHN204 since 2014 fall; and AMES 270-T since 2017 spring), local senior center (AMES 270T in 2017 spring), local Chinese professional translators and interpreters (CHN332 in 2015 fall), Duke Libraries (CHN332 since 2016 fall), and Duke Garden (CHN332 since 2019 fall). These community-based activities have enabled her students to know different communities around them and encouraged them to serve the communities with what they have learned from her Chinese courses. In 2020 spring, Dr. Liu won the "Betsy Alden Outstanding Service-Learning Awards", which recognize annually one community partner, one faculty member, and one graduating senior for their outstanding commitment to the ideals of service-learning.
Dr. Liu's main research interest lies in teaching and learning Chinese as a second language (L2), a foreign language, or a heritage language. To be specific, she has conducted research on L2 reading in Chinese, writing in Chinese as a heritage language, Chinese assessment, Intercultural Competence, Chinese language pedagogy, and Chinese curriculum development. Her research work has been published as journal articles or book chapters. In addition, she has presented her research in many prestigious conferences, such as, the annual conferences of the American Association for Applied Linguistics (AAAL), the Society for the Scientific Study of Reading (SSSR), the American Council on the Teaching of Foreign Languages (ACTFL), the Chinese Language Teachers Association (CLTA), and some international conferences on Chinese teaching and learning. She is also a reviewer of Studies in Chinese Learning and Teaching.
| | |
| --- | --- |
| Office Location: | 2204 Erwin Road, John Hope Fra, Box 90414, Durham, NC 27708 |
| Email Address: | |
Teaching (Spring 2023):
PUBPOL 273T-3.01, VOICES IN PUBPOL: CHINESE Synopsis

Class Bldg 241, M 01:45 PM-03:00 PM
(also cross-listed as CHINESE 273T.01)

AMES 337S.01, CHINESE SOCIOLINGUISTICS Synopsis

Social Sciences 105, TuTh 03:30 PM-04:45 PM
(also cross-listed as LINGUIST 337S.01)

CHINESE 450S.01, UNDERSTANDING CHINA & THE US Synopsis

Class Bldg 241, MW 03:30 PM-04:45 PM
Office Hours:

W: 1:30-3:30 PM
Education:

| | | |
| --- | --- | --- |
| Ph.D. | Carnegie Mellon University | 2013 |
| MA | Beijing Foreign Studies University | 2005 |
| BA | Lanzhou University | 1999 |
Specialties:

Chinese
Research Interests:

Current projects: Reading instruction and assessment for college foreign language content courses

Dr. Yan Liu's primary research interests include second language reading, biliteracy development, and teaching / learning Chinese as a second language / a foreign language / a heritage language
Areas of Interest:

Second Language Acquisition
Second Language Reading
Biliteracy Development
Heritage Language Acquisition
Foreign Language Instruction and Assessment
Teaching and Learning Chinese as a Foreign Language or a Second Language
Recent Publications

Reisinger, D; Valnes Quammen, S; Liu, Y; Virguez, E, Sustainability across the Curriculum: A Multilingual and Intercultural Approach, in Education for Sustainable Development in Foreign Language Learning: Content-Based Instruction in College-Level Curricula, edited by Fuente, MDL (November, 2021), Routledge [doi]
Liu, Y, Assessing Chinese in the United States: An overview of major tests., in Assessing Chinese as a Second Language., edited by Zhang, D; Lin, C-H (January, 2017), pp. 43-65 [doi] [abs]
Kuo, L-J; Kim, T-J; Yang, X; Li, H; Liu, Y; Wang, H; Hyun Park, J; Li, Y, Acquisition of Chinese characters: the effects of character properties and individual differences among second language learners., Frontiers in Psychology, vol. 6 (January, 2015), pp. 986 [doi] [abs]
Taguchi, N; Li, S; Liu, Y, Comprehension of conversational implicature in L2 Chinese, Pragmatics and Cognition, vol. 21 no. 1 (November, 2013), pp. 139-157, ISSN 1569-9943
Selected Conferences

Developing An Online Course for Advanced Learners of Chinese., January, 2014, Duke University
Assessing and Promoting Cultural Analysis Skills in Advanced Chinese Courses, November 22, 2013, 2013 ACTFL conference at Orlando
Acquisition of Chinese Characters Among Child and Adult Learners: the Effects of Visual Complexity and Radical Presence., May, 2013, Washington, D.C.
L2 Semantic-gap Filling (SGF) in Chinese Reading Comprehension., April, 2013, Carnegie Mellon University, Pittsburgh, PA.
Lexical Inferecing Ability in Chinese as a Foreign Language., March, 2013, Dallas, TX.
A Synthesis Study of Morphological Awareness Instruction., November, 2012, Philadelphia, PA.
Lexical Inferencing Ability and Reading Comprehension in Chinese among American College Learners of Chinese, November, 2012, College Park, MD.
Morphological Awareness and Lexical Inferencing Ability in Chinese as a Foreign Language., October, 2012
Compound Awareness, Lexical Inferencing Ability and Reading Comprehension in Chinese as a Foreign Language., March, 2012, Boston, MA.
Selected Grant Support