Brian M Weller, Assistant Professor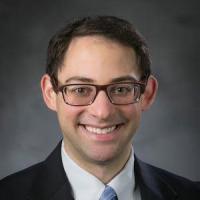 Professor Weller studies financial markets with an emphasis on liquidity and asset prices. He specializes in developing tools to analyze the informational and risk content of market intermediary behavior. He also investigates how technological and market structure innovations affect risk sharing and price discovery.

Professor Weller is on leave for the 2019-20 academic year.
Education:

| | | |
| --- | --- | --- |
| Ph.D. | The University of Chicago | 2013 |
Recent Publications (More Publications)

Patton, AJ; Weller, B, Testing for Unobserved Heterogeneity via K-Means Clustering (July, 2019)
Patton, AJ; Weller, B, Risk Price Variation: The Missing Half of Empirical Asset Pricing, Economic Research Initiatives at Duke (Erid) Working Paper no. 274 (May, 2019)
Patton, AJ; Weller, B, What You See Is Not What You Get: The Costs of Trading Market Anomalies no. 255 (May, 2019)
Weller, BM, Measuring Tail Risks at High Frequency, American Historical Review, vol. 124 no. 2 (April, 2019), pp. 3571-3616, Oxford University Press (OUP) [doi] [abs]