Rafael Dix-Carneiro, Associate Professor and Director of Economic Research Initiatives at Duke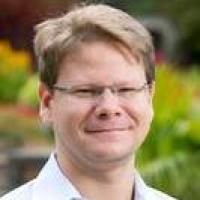 Professor Dix-Carneiro works on topics related to international trade, labor markets and economic development.

His research focuses on the labor market adjustment process in response to globalization and trade liberalization, including i) the dynamics of adjustment to trade and ii) the margins of adjustment to trade. Additional research includes how trade-oriented firms respond to exchange rate fluctuations and the impact of economic shocks on crime.
Teaching (Fall 2023):
ECON 355.01, INTERNATIONAL TRADE Synopsis

Social Sciences 327, TuTh 08:30 AM-09:45 AM
(also cross-listed as PUBPOL 288.01)

ECON 824.01, INTERNATIONAL TRADE Synopsis

Social Sciences 327, TuTh 03:05 PM-04:20 PM
Office Hours:

Available upon request.
Education:

| | | |
| --- | --- | --- |
| Ph.D. | Princeton University | 2011 |
| MS | Instituto de Matematica Pura e Aplicada | 2005 |
| BS | Pontificia Universidade Catolica do Rio de Janeiro | 2002 |
Specialties:

International Economics and Finance
Labor Economics / Economics of the Household
Research Interests:

Professor Dix-Carneiro's research focuses in understanding the transition of economies following trade liberalization or other major sector-specific shocks. He has also studied export behavior following exchange rate shocks and the relationship between industry-level skill premia and exports.
Keywords:

Adjustment costs
Recent Publications (More Publications)

Dix-Carneiro, R; Pessoa, JP; Reyes-Heroles, R; Traiberman, S, Globalization, Trade Imbalances, and Labor Market Adjustment*, The Quarterly Journal of Economics (January, 2023), pp. qjac043 [doi] [abs]
Dix-Carneiro, R; Traiberman, S, Globalization, trade imbalances and inequality, Journal of Monetary Economics, vol. 133 (January, 2023), pp. 48-72 [doi] [abs]
Borusyak, K; Dix-Carneiro, R; Kovak, B, Understanding Migration Responses to Local Shocks (April, 2022)
Dix-Carneiro, R; Goldberg, PK; Meghir, C; Ulyssea, G, Trade and Informality in the Presence of Labor Market Frictions and Regulations (April, 2021)
Dix-Carneiro, R; Goldberg, P; Meghir, C; Ulyssea, G, Trade and Informality in the Presence of Labor Market Frictions and Regulations, Economic Research Initiatives at Duke (Erid) Working Paper no. 302 (January, 2021)