Jessica Namakkal, Assistant Professor of the Practice and Assistant Professor of the Practice of the Gender, Sexuality, and Feminist Studies Program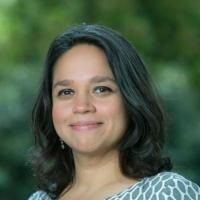 Teaching (Fall 2019):
Ics 335s.01, Decolonization Synopsis

Class bldg 106, TuTh 10:05 AM-11:20 AM
(also cross-listed as GSF 335S.01, HISTORY 289S.01)
Office Hours:

Fall 2016

Tuesday 3 - 4:30


Education:
Ph.D. University of Minnesota, Twin Cities 2012
PhD University of Minnesota 2013
BA University of Southern California 2001
Research Interests: South Asia, France, Empire, Migration, Global and Postcolonial History

My research focuses on the era, and theories, of decolonization in the 20th-century. I have researched and written about the colonial, decolonial, and postcolonial relationships between France and India, paying particular attention to how the experiences of the people in the French colonies in India challenge the dominant narrative of Indian independence and the "end" of the colonial era. I also work on the question of how decolonization has shaped modern life in Europe, through experiences of postcolonial migrations and global tourism. The manuscript I am currently working on seeks to expand understandings of decolonization from an isolated relationship between metropole and colony to a global context.