Kimberly K. Lamm, Associate Professor in the Program of Gender, Sexuality and Feminist Studies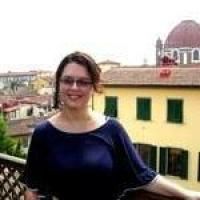 Teaching (Fall 2021):
Gsf 199s.01, Thinking gender Synopsis

East duke 204a, TuTh 10:15 AM-11:30 AM

Lit 390s.04, Special topics in literature Synopsis

Perkins 070, TuTh 12:00 PM-01:15 PM
(also cross-listed as ARTHIST 390S.02, ENGLISH 390S-7.06, GSF 390S.02)
Education:
Ph.D. University of Washington 2007
Duties:

Director of Undergraduate Studies
Recent Publications
(More Publications)
Lamm, KK. ""Pussy in a Can": Containing Feminization and Disposability in The Wire." Cultural Critique 2020:106 (December, 2020): 90-129. [doi]
Lamm, K. "'I Want to Wear It': Fashioning Black Feminism in Mahogany (1975)." Australian Feminist Studies 33:98 (October, 2018): 428-446. [doi] [abs]
Lamm, K. Addressing the other woman: Textual correspondences in feminist art and writing. Manchester University Press, January, 2018: 1-312. [abs]
Lamm, K. "The Tender Buttons of Avant-Garde Self-Assertion: Teaching Gertrude Stein's Feminism." (January, 2018).
Lamm, KK. "Gestures of Inclusion, Bodily Damage, and the Hauntings of Exploitation in Global Feminisms (2007)." Feminist Art History Now: Radical Critiques of Theory and Practice. Edited by Perry, L; Horne, V. June, 2017.