Jocelyn Olcott, Professor of History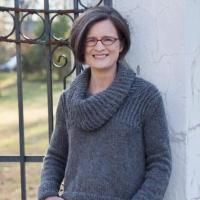 | | |
| --- | --- |
| Office Location: | 314 Classroom Bldg, Box 90719, Durham, NC 27708-0719 |
| Email Address: | |
Teaching (Spring 2023):
History 188s.01, Gtwy: gender/political economy Synopsis

Friedl bdg 216, TuTh 12:00 PM-01:15 PM
(also cross-listed as GSF 188S.01, ICS 188S.01)

History 703s.01, Focusing on tchng & pedagogy Synopsis

Class bldg 241, Th 03:30 PM-06:00 PM
Office Hours:

Schedule appointments here.
Education:
Ph.D. Yale University 2000
M.A. Yale University 1996
AB Princeton University 1992
B.A. Princeton University 1992
Specialties:

Gender
Labor and Working Class History
Comparative Colonial Studies
Global Transnational History
Latin America and the Caribbean
Global and Comparative
Research Interests:

Current projects: UN International Women's Year, Concha Michel, Motherhood in Twentieth-Century Mexico

I work on feminist history of modern Mexico. My first book, Revolutionary Women in Postrevolutionary Mexico, explores questions of gender and citizenship in the 1930s. I am currently working on two book-length projects: a history of the 1975 UN International Women's Year Conference in Mexico City (under contract with Oxford University Press), and a biography of the activist and folksinger Concha Michel. I am also developing a long-term project on the labor, political, and conceptual history of motherhood in twentieth-century Mexico.
Representative Publications
(More Publications)
Olcott, J. Revolutionary Women in Postrevolutionary Mexico. Duke University Press, 2005. [ViewProduct.php] [abs]
Olcott, J; Vaughan, MK; Cano, G. Sex in Revolution: Gender, Politics, and Power in Modern Mexico. Duke University Press, 2006. [ViewProduct.php]
Olcott, J. "Empires of Information: Media Strategies for 1975 International Women's Year." Journal of Women'S History 24:4 (2012): 24-48. [doi] [abs]
Olcott, J. "Introduction: Research and Rethinking the Labors of Love." Hispanic American Historical Review 91:1 (2011): 1-27. [doi]
Olcott, J. "A happier marriage? Feminist history takes the transnational turn." Making Women's Histories: Beyond National Perspectives. Edited by Nadell, P; Haulman, K. December, 2013: 237-258.
Olcott, J. "Cold War Conflicts and Cheap Cabaret: Performing Politics at the 1975 United Nations International Women's Year Conference in Mexico City." Gender and History 22:3 (November, 2010): 733-754. [doi] [abs]
Olcott, J. "'Take Off That Streetwalker's Dress': Concha Michel and the Cultural Politics of Gender in Postrevolutionary Mexico." Journal of Women'S History 21:3 (Fall, 2009): 36-59. [repository], [doi] [abs]