Peter Sigal, Professor of History and Director of Graduate Studies in the Program and Professor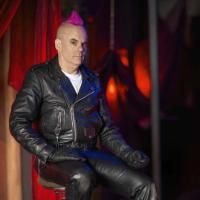 | | |
| --- | --- |
| Office Location: | 234 Classroom Building, Durham, NC 27708 |
| Office Phone: | (919) 684-3014 |
| Email Address: | |
Teaching (Fall 2021):
History 370.01, Aztecs and mayans Synopsis

Class bldg 240, TuTh 12:00 PM-01:15 PM

Gsf 960s.01, Interdisciplinry debates (top) Synopsis

Smith wrhs 177, W 01:45 PM-04:15 PM
Education:
Ph.D. University of California - Los Angeles 1995
M.A. University of California - Los Angeles 1992
B.A. Bucknell University 1986
Specialties:

Comparative Colonial Studies
Gender
Military History
Medieval and Early Modern History
Global Transnational History
Cultural History
Global and Comparative
Latin America and the Caribbean
Research Interests:

The relationships between gender, sexuality, and colonialism have intrigued me since I began my first book on Maya sexuality. I recently completed a study on the interaction of writing and sexual representation in sixteenth and seventeenth-century Nahua societies--The Flower and the Scorpion: Sexuality and Ritual in Early Nahua Culture (Durham: Duke University Press, 2011); I am currently co-editing with Neil Whitehead a volume on "ethnopornography," the relationship between the colonial and ethnographic gaze and sexuality throughout the world; and engaging in research on the position of the hyper-masculinized Aztec warrior in early modern literature from Europe and the Americas. I have moved from studying sexual desires in indigenous communities to examining the early modern cultural processes that created global concepts of modern sexuality, gender, masculinity, and femininity.
Representative Publications
(More Publications)
Sigal, P. The flower and the scorpion: Sexuality and ritual in early nahua culture. Latin America Otherwise Duke University Press, December, 2011: 1-361. [ViewProduct.php] [abs]
Sigal, P. "Imagining Cihuacoatl: Mexica Masculinity and Spanish Colonization." Republished in Historicising Gender and Sexuality. Kevin P. Murphy and Jennifer M. Spear, eds. West Sussex: Wiley-Blackwell, 2011 Gender & History 22:3 (November, 2010): 538-563. [doi] [abs]
Sigal, P. "Latin America and the challenge of globalizing the history of sexuality.." American Historical Review 114:5 (December, 2009): 1340-1353. [20425925], [doi]
Sigal, P. "Queer Nahuatl: Sahagún's faggots and sodomites, lesbians and hermaphrodites." Republished in Indigenous Religions. Steven Hunt, ed. London: Ashgate, 2010 Ethnohistory 54:1 (December, 2007): 9-34. [Gateway.cgi], [doi] [abs]
Sigal, P. "Sexual Encounters/Sexual Collisions: Alternative Sexualities in Colonial Mesoamerica." Ethnohistory 54:1 (January, 2007).
Sigal, P. "The Cuiloni, the Patlache, and the Abominable Sin: Homosexualities in Early Colonial Nahua Society." The Hispanic American Historical Review 85:4 (November, 2005): 555-593. [Gateway.cgi], [doi]
Sigal, P. Infamous Desire: Male Homosexuality in Colonial Latin America. University of Chicago Press, 2003. [html]
Sigal, P. "To Cross the Sexual Borderlands: The History of Sexuality in the Americas." Radical History Review 82 (2002): 171-185. [repository]
Sigal, P. "Gender, male homosexuality, and power in colonial Yucatán." Latin American Perspectives 29:2 (January, 2002): 24-40. [Gateway.cgi], [doi] [abs]
Sigal, P. From Moon Goddesses to Virgins: The Colonization of Yucatecan Maya Sexual Desire. University of Texas Press, 2000. [sigfro]