Robyn Wiegman, Professor of Literature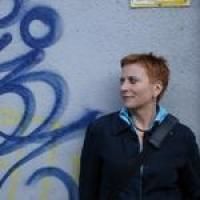 | | |
| --- | --- |
| Office Location: | Friedl Building, Box 90670, Durham, NC 27708 |
| Office Phone: | (919) 684-4127 |
| Email Address: | |
Teaching (Spring 2023):
English 89s.01, 1st-yr sem lit (top) Synopsis

Class bldg 106, TuTh 03:30 PM-04:45 PM
(also cross-listed as LIT 89S.01)

Lit 690s-8.01, Sp top-paradigms mod thought Synopsis

Class bldg 135, M 03:30 PM-06:00 PM
(also cross-listed as ROMST 690S.01)
Office Hours:

by appointment
Education:
Ph.D. University of Washington 1988
M.F.A. Indiana University at Bloomington 1984
B.A. Indiana University at Bloomington 1981
Specialties:

American Literature
Critical Theory
Cultural Studies
Comparative Literature
Research Interests:

Robyn Wiegman is Professor of Literature and Women's Studies and former Director of the Women's Studies Program at Duke from 2001-2007. She earned her Ph.D. in American Literature at the University of Washington in 1988. She has also taught at Syracuse University, Indiana University, and the University of California, Irvine. She has published two monographs---Object Lessons (2012) and American Anatomies: Theorizing Race and Gender (1995)---and five edited collections---Who Can Speak: Identity and Critical Authority (1995), Feminism Beside Itself (1995), AIDS and the National Body (1997), The Futures of American Studies (2002), and Women's Studies on Its Own(2002). Her textbook, Literature and Gender: Thinking Critically Through Poetry, Fiction, and Drama (and Teacher's Manual) appeared in 1999. She is also an editor, with Inderpal Grewal and Caren Kaplan of the Duke University book series, Next Wave: New Directions in Women's Studies. Wiegman's research interests include feminist theory, queer theory, American Studies, critical race theory, and film and media studies. She is currently completing Without Guarantee, which focuses on feminism's institutionalization of feminism in the U.S. academy, and preparing for two new projects: Racial Sensations, on affect and anti-racist aesthetics, and Arguments Worth Having, which engages debates in feminist and queer theory. She was co-director of the Dartmouth Summer Institute on American Studies from 1998-2004.
Recent Publications
(More Publications)
Wiegman, R; Nash, JC. "Object Lessons at 10: a conversation." Feminist Theory (January, 2022). [doi] [abs]
Wiegman, R. "Introduction: Autotheory theory." Arizona Quarterly 76:1 (March, 2020): 1-14. [doi]
Wiegman, R. "Introduction: Now, not now." Differences: a Journal of Feminist Cultural Studies 30:1 (January, 2019): 2-14. [doi]
Wiegman, R. "In the margins with the argonauts." Angelaki 23:1 (January, 2018): 209-213. [doi] [abs]
Wiegman, R. "Sex and Negativity, Or What Queer Theory has for You." Cultural Critique 95:95 (2016): 219-243.