John D. French, Director of Undergraduate Studies and Professor of International Comparative Studies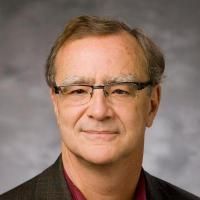 I am a professor of History at Duke University with secondary appointments in African and African-American as well as International Comparative Studies in Durham North Carolina. With a B.A. from Amherst College, I received my doctorate at Yale in 1985 under Brazilian historian Emília Viotti da Costa. Since 1979, I have been studying class, race, and politics in Brazil from UNC Press zil, Latin America, and beyond with 48 refereed articles and four books. My newest monograph is forthcoming in October 2020 under the title Lula and his Politics of Cunning: From Metalworker to President of Brazil. My earlier books include The Brazilian Workers ABC (1992/1995 in Brazil), Drowning in Laws: Labor Law and Brazilian Political Culture (2004; 2002 in Brazil), and a coedited volume The Gendered Worlds of Latin American Women Workers (1997).

I have over the years served as Director of the Duke's Latin American Center and the Carolina-Duke Consortium, Treasurer of our national interdisciplinary organization LASA, and co-editor of the Hispanic American Historical Review for a five year term that ended in June 2017. Over the past seven years, I have served as co-director of the Duke Brazil Initiative, the Global Brazil Humanities Lab of the Franklin Humanities Institute (2014-17), and as faculty co-director of Bass Connections Project (2015-19) on "The Cost of Opportunity: Social Mobility and Higher Education in Rio's Baixada Fluminense"
https://sites.duke.edu/project_duke_baixada_project/

My past grad advisees have completed dissertations on Bolivia, Brazil (2), Chile, Jamaica & Trinidad and Tobago, Peru, Venezuela, and southeastern pacific marine environmental history and my cureent advisees are working on Brazil (2) and early modern Spain. My graduate teaching includes the "Modern Latin American History" colloquium, a two semester sequence on "Afro-Brazilian History and Culture," and "The Latin American Wars of Independence." Over the years, I have directed numerous undergraduate theses in a variety of disciplines, eight of which won prizes. My undergraduate offerings include surveys of Brazilian Modern Latin American hisgtory while my newest offering focuses on the political and military history of the Latin American Wars of Independence. In the spring of 2020, I co-taught a course on "Black Lives Matter Brazil/USA" with Mellon visiting professor Dr. Silvio Almeida from Brazil.
| | |
| --- | --- |
| Office Location: | 331 Classroom Bldg, Durham, NC 27708 |
| Office Phone: | (919) 684-3014 |
| Email Address: | |
Teaching (Spring 2022):
HISTORY 790S-09.01, READINGS IN RACIAL FORMATIONS Synopsis

West Duke 108A, Th 05:15 PM-07:45 PM
Education:

| | | |
| --- | --- | --- |
| Ph.D. | Yale University | 1985 |
| MA | University of Pittsburgh | 1978 |
| BA (Magna cum laude) | Amherst College | 1975 |
Specialties:

Gender
Labor and Working Class History
Legal History
Politics, Public Life and Governance
Race and Ethnicity
Latin America and the Caribbean
Global and Comparative
Research Interests:

Current projects: Since 1984, I have been co-coordinator of the Latin American Labor History Conference held in April of each year at Duke, and I served as Director of the Duke Center for Latin American and Caribbean Studies from 2001 to December 2005, and as Director of the Carolina and Duke Consortium in Latin American and Caribbean Studies 2002-05. I also serve as Associate Editor for Latin America and the Caribbean for the journal Labor: Studies in Working Class History of the Americas, under its new editor Leon Fink (University of Illinois-Chicago).

I am an historian of modern Latin America with a specialization in Brazil. Since 2005, I have been working on a book entitled "Lula's Politics of Cunning: From Trade Unionism to the Presidency in Brazil" which draws on a multi-year international research project on "Nurturing Hope, Deepening Democracy, and Combating Inequalities: An Assessment of Lula's Presidency" that I co-organized (preliminary results have been published in 2012 along with a number of other articles on Lula, Latin American left turns, and working class history in Brazil. My last book entitled "Drowning in Laws: Labor Law and Brazilian Political Culture" was published in 2004.
Keywords:

African diaspora • Brazil • History • labor • Labor • Lula • Political science • PT • transnationalism • WTO
Recent Publications (More Publications)

French, JD, The future of progressive politics in a post-fordist world, Labor Studies in Working Class History of the Americas, vol. 18 no. 3 (September, 2021), pp. 69-77 [doi]
Wolford, W; French, JD, Deconstructing the post-neoliberal state, edited by Wolford, W; French, JD, Latin American Perspectives, vol. 43 no. 2 (March, 2016), pp. 4-21, SAGE Publications [doi] [abs]
French, JD, The tessitura of rights: employers and employees in labor law, 1953-1964, The Hispanic American Historical Review, vol. 93 no. 4 (November, 2013), pp. 723-724, ISSN 0018-2168 [Gateway.cgi]
French, JD, Review of A tessitura dos direitos: Patrões e empregados na justiça do trabalho, 1953 – 1964 by Larissa Correia, Hispanic American Historical Review, vol. 93 no. 4 (2013), pp. 723-4
French, JD, Política, Memória, e Vida Operaria na Cinebiografia Lula, Filho do Brasil, Perseu. História, Memória E Política [Revisa Do Centro Sérgio Buarque De Holanda Da Fundação Perseu Abramo] no. 6 (2013), pp. 259-277