Daniel Stegmueller, Associate Professor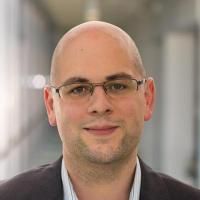 Contact Info:
Teaching (Spring 2023):
POLSCI 146.01, POLITICS AND ECONOMICS Synopsis

LSRC A155, TuTh 03:30 PM-04:45 PM
Recent Publications (More Publications)

Stegmueller, D, Hijacking the Agenda: Economic Power and Political Influence. By Christopher Witko, Jana Morgan, Nathan J. Kelly, and Peter K. Enns. New York: Russell Sage Foundation, 2021. 416p. $35.00 paper., Perspectives on Politics, vol. 20 no. 3 (September, 2022), pp. 1116-1117, Cambridge University Press (CUP) [doi] .
Becher, M; Brouard, S; Stegmueller, D, Endogenous Benchmarking and Government Accountability: Experimental Evidence from the COVID-19 Pandemic (February, 2022) .
Becher, M; Menéndez González, I; Stegmueller, D, Proportional Representation and Right-Wing Populism: Evidence from Electoral System Change in Europe, British Journal of Political Science (January, 2022) [doi] [abs].
Becher, M; Stegmueller, D, Organized Interests and the Mechanisms Behind Unequal Representation in Legislatures (December, 2021) .
Becher, M; Longuet Marx, N; Pons, V; Brouard, S; Foucault, M; Galasso, V; Kerrouche, E; León Alfonso, S; Stegmueller, D, Covid-19, Government Performance, and Democracy: Survey Experimental Evidence from 12 Countries (November, 2021) .