David W. Rohde, Ernestine Friedl Professor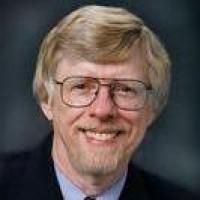 Contact Info:
| | |
| --- | --- |
| Office Location: | 408B Old Chemistry, Durham, NC 27708 |
| Office Phone: | (919) 660-7053 |
| Email Address: | |
Teaching (Fall 2016):
POLSCI 116D.001, AMER POLITICAL SYSTEM Synopsis

Soc/Psych 126, MW 12:00 PM-12:50 PM

POLSCI 796S.01, RESEARCH SEMINAR IN POL SCI I Synopsis

SEE INSTRU, MWF 08:45 AM-09:35 AM
Education:



Ph.D., University of Rochester, 1971
B.S., Canisius College (Germany), 1967
Specialties:

American Politics
Political Institutions
Behavior & Identities
Research Interests:

David W. Rohde, Ernestine Friedl Professor of Political Science at Duke University and Director of the Political Institutions and Public Choice Program. He has researched various aspects of American national politics, including the Congress, the presidency, the Supreme Court, and presidential and congressional elections. Rohde has been editor of the American Journal of Political Science (1988-1990), and chair of the Legislative Studies Section of the American Political Science Association (1991-93). In 2000, he was elected to membership in the American Academy of Arts and Sciences. Rohde is the author of Parties and Leaders in the Postreform House (University of Chicago Press, 1991), and coauthor of a series of books on every national election since 1980, the most recent of which is Change and Continuity in 2008 and 2010 Elections (CQ Press, 2011). In 2010 he received the Samuel Eldersveld Career Achievement Award from the Political Organizations and Parties Section of the American Political Science Association.
Areas of Interest:

Legislative Politics
Campaigns and Elections
Positive Political Theory
Research Methods
Representative Publications (More Publications)

D Rohde, J Carson, J Jenkins and M Souva, The Impact of National Tides and District-Level Effects on Electoral Outcomes: The U. S. Congressional Elections of 1862-63, American Journal of Political Science 45 (October 2001), pp. 887-898 .
D Rohde, M Hurwitz and R Moiles, Distributive and Partisan Issues in Agriculture Policy in the 104th House, American Political Science Review 95 (December 2001), pp. 911-922 .
JH Aldrich, P Abramson and D Rohde, Change and Continuity in the 2004 Elections, manual (2006), CQ Press .
D Rohde and JH Aldrich, Congressional Committees in a Partisan Era, in Congress Reconsidered, 8th ed., edited by L Dodd and B Oppenheimer, manual (2005), CQ Press .