Henk E Goemans, Assistant Professor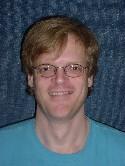 Contact Info:
| | |
| --- | --- |
| Office Location: | 301A Perkins Library |
| Office Phone: | +1 919 660 4345 |
| Email Address: | |
Education:



PhD, University of Chicago, 1995
Specialties:

International Relations
Research Interests: Political Economy

Assistant Professor of Political Science, works in international relations, specializing in security studies. His research focuses on the nexus between domestic politics and conflict. His book titled War and Punishment, the Causes of War Termination and the First World War, has been published by Princeton University Press (2000). During 1995-96, he held a John M Olin National Security postdoctoral Fellowship at Harvard University's Center for International Affairs. During 2000-2001 he held the Edward Teller National Security Fellowship at the Hoover Institution, at Stanford University. He is currently working on a research project on territory, and in particular, conceptions of the homeland, and international politics.
Recent Publications

H.E. Goemans with Michael Alvarez and John Brehm, "Do Elites Experience Ambivalence Where Masses Do Not", in Hard Choices, Easy Answers: Values, Information and American Public Opinion, edited by Alvarez and Brehm (Accepted, book manuscript accepted) .
H.E. Goemans, "Fighting for Survival: The Fate of Leaders and the Duration of War", Journal of Conflict Resolution, vol. 44 no. 5 (October, 2000), pp. 555-579 .
H.E. Goemans, War and Punishment: The Causes of War Termination and the Firest World War (2000), Princeton, N.J.: Princeton University Press .