Lisa M. Merschel, Senior Lecturer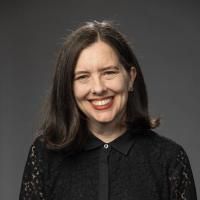 At Duke since 2001, I teach all levels of courses in the Spanish Language Program, with task-based teaching, second-language acquisition, language technologies and machine translation's impact on writing in L2 being the areas that interest me professionally. I have had the great pleasure of directing summer study abroad programs in Mexico and Spain in 2008, 2011, 2014 and 2017.
Office Hours:

Fridays 12:30-2:30pm and by appointment.
Education:

| | | |
| --- | --- | --- |
| Ph.D. | University of North Carolina - Chapel Hill | 2003 |
| B.A. | Smith College | 1993 |
Specialties:

Spanish
Duties:

Assistant Director
Recent Publications (More Publications)

Gente Intermedio Workbook (February, 2014), Prentice Hall [0132278081]
Merschel, LM, On the Bleeding Edge, in Mobile Learning: Languages, Literacies & Cultures, edited by Pegrum, M (2014), Palgrave Macmillan
Merschel, LM; Reisinger, D; Clifford, J, Meeting the Challenges of Machine Translation, The Language Educator, vol. 8 no. 5 (October, 2013), ACTFL [pdf]
Mueller, E, The Elephant in the Room: Machine Translation in the Language Classroom (2013) [available here] [author's comments]
Merschel, LM; Clifford, J; Munné, J, Surveying the Landscape: What is the Role of Machine Translation in Language Learning?, @Tic Revista D'Innovació Educativa (2013)
Selected Invited Lectures

iPods and the Spanish Language Classroom, 2005, American University
Selected Talks

The Role of Assessment in Spanish Service-Learning Courses, February, 2009, Elon College
Task-Based Assessment in Lower and Intermediate Spanish (lecture given in Spanish), November, 2008, American Council on the Teaching of Foreign Languages (ACTFL)
iTalk and iListen in Spanish, May, 2008, CIT Showcase at Duke University
Still iPodding after all these years..., April, 2008, CIT Showcase
iTalk and iListen in Spanish, 2006, Duke University CIT Showcase [pdf]
Benefits of Blackboard in a Standardized Language Program, 2004, Duke University