James G. Chappel, Gilhuly Family Assoc Professor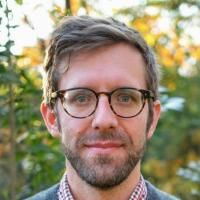 James Chappel is the Gilhuly Family Associate Professor of History at Duke University. He works on the intellectual history of modern Europe and the United States, focusing on themes of religion, gender, and the family. His first book, Catholic Modern (Harvard, 2018), asks about the transformation of the Catholic Church in 20th century Europe. How did Catholics, long affiliated with monarchism and anti-Semitism, come to accept liberal democracy and capitalism? How, in a word, did Europe's Catholics become modern? The book argues that the major transformation took place in the 1930s and 40s. In those crucial years of violence and war, Catholics decided to stop trying to conquer society as a whole, and start trying to salvage "the family" as the source of moral authority and political order. The book thus explains how and why Catholics became buttresses of the postwar democratic order, and also explains the new centrality of gender and family ethics to Catholic life, thought, and policymaking.

His next project, tentatively entitled The Ends of Life: Getting Old in the American Century, uses similar methods to explore the history of old age in 20th century America. This is under contract with Basic Books. The book asks how American society has grappled with the truly stunning expansion of the life course in the twentieth century. In some ways, this was handled remarkably well, given the American state's notable failures in other dimensions. Elder poverty plummeted, and the elderly are really the only Americans who have access to a functioning welfare state. This success, though, is limited -- many older Americans, especially women and immigrants, are falling through the safety net. And this success comes with a cost. The unique success of the elderly at accessing benefits has led to generational conflict that is debilitating for American democracy. This book attempts to understand how we got to this place, and how we might imagine a more intergenerational future.

James has published in both scholarly and popular venues, including Journal of Modern History and The Nation.

For more information, visit his personal website.
| | |
| --- | --- |
| Office Location: | 226 Classroom Building, Durham, NC 27708 |
| Office Phone: | (919) 684-3014 |
| Email Address: | |
Teaching (Spring 2024):
HOUSECS 59.20, HOUSE COURSE (SP TOP) Synopsis

Keohane 4E 101, M 07:00 PM-08:30 PM

HISTORY 286.01, EUROPE IN TWENTIETH CENT Synopsis

Reuben-Coo 126, TuTh 11:45 AM-01:00 PM
(also cross-listed as ICS 237.01)
Office Hours:

For an appointment, on Zoom or in real life, email me at jgc23@duke.edu
Education:

| | | |
| --- | --- | --- |
| Ph.D. | Columbia University | 2012 |
| BA | Haverford | 2005 |
Specialties:

European and Russia
Cultural History
Intellectual History
Global Transnational History
Human Rights and Social Movements
Research Interests:

I study the intellectual, political, and religious history of modern Europe. I am currently completing a manuscript entitled "The Struggle for Europe's Soul: Catholic Political Economy and the Salvation of Democracy, 1920-1960" (forthcoming from Harvard University Press). This work studies Catholic social-economic thought as a transnational whole, arguing that it had massive and overlooked impact on the shape of post-1945 Europe, where its influence was mediated through the new Christian Democratic parties that swept to power across the continent. I am also working, as a second project, on the institutional and social-scientific consolidation of the family in post-1945 Europe, and I am particularly interested in how the "problem of aging" is conceived and administered.
Keywords:

History • Muser Mentor • Philosophy
Recent Publications (More Publications)

Chappel, JG, Democracy, Capitalism, and the Welfare State: Debating Social Order in Postwar West Germany, 1949–1989. By Peter C. Caldwell. Oxford: Oxford University Press, 2019. Pp. viii+226. $90.00., Journal of Modern History, vol. 93 no. 4 (December, 2021), pp. 991-993, University of Chicago Press [doi]
Chappel, J, "Explaining the Catholic Turn to Rights in the 1930s", in Christianity and Human Rights Reconsidered (September, 2020), pp. 63-80, Cambridge University Press, ISBN 1108424708 [abs]
Chappel, J, "On the Border of Old Age": An Entangled History of Eldercare in East Germany, Central European History, vol. 53 no. 2 (June, 2020), pp. 353-371, Cambridge University Press (CUP) [doi] [abs]
Chappel, J, The God That Won: Eugen Kogon and the Origins of Cold War Liberalism, Journal of Contemporary History, vol. 55 no. 2 (April, 2020), pp. 339-363, SAGE Publications [doi] [abs]
Chappel, J, The Logic of Sanctuary: Towards a New Spatial Metaphor for the Study of Global Religion, Journal of the American Academy of Religion, vol. 88 no. 1 (March, 2020), pp. 15-34, Oxford University Press (OUP) [doi]