Georgia P. Welch, Visiting Assistant Professor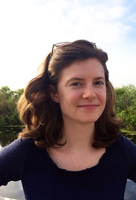 Please note: Georgia has left the "History" group at Duke University; some info here might not be up to date.
Education:

| | | |
| --- | --- | --- |
| Ph.D. | Duke University | 2015 |
| BA | University of California, Irvine | 2006 |
Specialties:

Cultural History
Gender
Labor and Working Class History
Politics, Public Life and Governance
Research Interests:

My dissertation is a history of equal employment opportunity during the construction of the Trans Alaska Pipeline in the 1970s. I examine the $8 billion project's material and symbolic significance for workers and the nation, including the possibilities and limits the pipeline created for women, minorities, and Native Americans, and how national identity was remade through representations of diversity on the job. I use the archival records of regulatory agencies, corporations, activists, and nonprofit organizations, and original oral histories with workers. I argue that while the pipeline became symbolic of an inclusive nation, the results for workers were uneven in practice, creating new possibilities for some while entrenching a gendered and racialized division of labor for others.  In another current project, I examine the tensions between the famous 1968 feminist protest against the Miss America Pageant, and the less well-known first Miss Black America contest, a civil rights protest that took place on the same day in Atlantic City. Sarah Deutsch, Robyn Wiegman, Gunther Peck, and Dirk Bonker are on my dissertation committee.
Areas of Interest:

20th C. United States
Gender
Labor
Environment
Social movements
Feminist theory
Women's studies
American studies
Keywords:

gender • Alaska • environment • feminism • women's movement • Native Americans • 1970s • trans Alaska pipeline