Gray Kidd, Associate In Research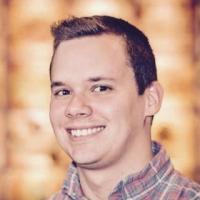 Please note: Gray has left the "History" group at Duke University; some info here might not be up to date.
I am a historian of race and popular culture in modern Brazil. My book manuscript, Surrendering to the Street in Mid-Century Recife: The Living Legacies of Slavery in Black and White, offers a top-down and bottom-up account of masculinity, violence, and authority in a majority nonwhite port city in Northeast Brazil.

In May 2021, I completed my Ph.D. in history at Duke. Since first arriving in 2014, I held multiple roles in the public humanities. From 2014 to 2016, I served as Graduate Student Coordinator of the Global Brazil Humanities Lab, an interdisciplinary hub for the study of the world's fifth largest country. The GBHL fomented conversations across the humanities, social sciences, and physical sciences through cluster signature projects focused on social movements, the environment, and the arts. It is also in this role that I successfully planned five Global Brazil Conferences (2015, 2016, 2017, 2019, and 2020), which brought over a dozen scholars in and of Brazil to Duke for a series of public-facing events.

In 2016 and 2017, I co-led a binational team of faculty, undergraduate, and graduate student collaborators from Duke and the Multidisciplinary Institute of the Federal Rural University of Rio de Janeiro that examined the impacts of Brazil's vast expansion of free public higher education since 2000. Our work centered on the Baixada Fluminense, a racially and socially stigmatized region of greater Rio de Janeiro. Close study revealed that policymakers do not sufficiently understand the various obstacles that racially and socioeconomically marginalized populations face when they pursue mobility through higher education.
| | |
| --- | --- |
| Office Location: | 1356 Campus Drive, Durham, NC 27705 |
| Office Phone: | +1 919 684 3014 |
| Email Address: | |
| Web Page: | https://www.grayfkidd.com/ |
Office Hours:
Education:

| | | |
| --- | --- | --- |
| M.A. | James Madison University | 2014 |
| PhD | Duke University | 2021 |
Specialties:

Latin America and the Caribbean
Politics, Public Life and Governance
Cultural History
Intellectual History
Keywords:

Blacks--Race identity--Brazil • Brazil, Northeast • Brazil--History • Brazil--Intellectual life--20th century • Brazil--Literatures • Brazil--Race relations • Brazil--Social life and customs • Cultural history • Intellectual history • Masculinity in popular culture • Pernambuco (Brazil)--History • Pernambuco (Brazil)--Politics and government--20th century • Popular culture • Popular culture in art • Popular culture--Brazil • Public spaces • Race • Social history • Sociology, Urban • Urban folklore • Urbanization
Recent Publications

Kidd, GF, NEITHER PEDDLERS NOR WAR: unraveling 180 years of historical literature on Pernambuco's "Peddlers' War," 1710-1711, Clio: Revista De Pesquisa Histórica, vol. 37 no. 2 (July, 2019), CLIO: Revista de Pesquisa Historica [doi]
Kidd, G, Street Democracy: Vendors, Violence, and Public Space in Late Twentieth-Century Mexico, The Latin Americanist, vol. 63 no. 2 (June, 2019), pp. 258-259, WILEY
Van Norman, William C. and G.F. Kidd, Popular Religion, in Oxford Bibliographies Online: Latin American Studies (2015), Oxford University Press