John A Forlines III, Instructor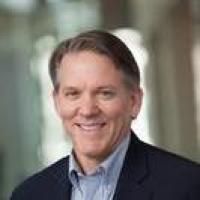 John A. Forlines III is Chairman and Chief Investment Officer of JAForlines Family Office (FFO), a New York and North Carolina-based investment firm specializing in venture investments and private equity. FFO's venture focus is on financial services technology, transaction processing and data analytics applications. FFO is also active in charitable support for education in the United States. Mr. Forlines is an Executive in Residence in the Department of Economics at Duke where he teaches classes in behavioral finance, decision making and private investing.
In addition to his work at FFO and Duke University, Mr. Forlines is the Executive Chairman of ARTBnk, a New York-based Enterprise Software company supplying financial institutions, wealth managers and auction houses with Fine Art data, analytics and custom indexes. He is a Board member of & Strategic Advisor to Donoghue Forlines LLC, a Boston-based investment management company; an investor and Advisor to Digisure, a San Francisco-based micro mobility solutions insurtech firm; and, a founding investor and Advisor to Concourse Labs, a New York-based cloud platform company serving large financial institutions. In 2021, Mr. Forlines founded Tappanwood Finance Labs to create, advise and invest in software as platform/services companies in the finance sector.
Mr. Forlines enjoyed a long career with J.P. Morgan from 1985-2000, serving various buy-side and sell-side roles within the firm, including Vice President of Structured Products, Co-Head of the U.S. Private Equity Group, Managing Director in the Securities Business Development Group and Managing Director and Co-Head of U.S. Tech, Media & Telecom Investment Banking.
Mr. Forlines is admitted to the practice of law in the State of New York; before his career at JP Morgan, his legal work specialized in structured debt and equity products.
Graduating from Duke University with Honors in English and Economics, Mr. Forlines has also earned his J.D from the Duke University School of Law.
Mr. Forlines has served on the Girl Scouts of America National Investment Committee and is on the Board of Shakespeare's Globe in London and the Duke University Athletic Advisory Board. He is a Trustee of the North Shore Wildlife Sanctuary and the Ruth Z. Fleishman Foundation. John and his wife, Anne, have three children living in the New York area: a daughter working in the wedding and fashion industries, a daughter in medical school and a son who is a product executive for an company that builds analytical data base products for institutions.
| | |
| --- | --- |
| Office Location: | 326 Social Sciences, 213 Social Sciences, Durham, NC 27708-0097 |
| Office Phone: | (516) 456-3060 |
| Email Address: | |
| Web Page: | http://jaforlines.com/ |
Teaching (Fall 2023): (typical courses)
ECON 255S.01, SHAKESPEARE & FIN MKTS Synopsis

Bryan Center 128, Th 01:25 PM-03:55 PM
(also cross-listed as PUBPOL 257S.01)
Teaching (Spring 2024):
FMKT 333.01, PRIVATE EQUITY Synopsis

Social Sciences 111, Th 03:05 PM-05:35 PM

FECON 368.01, BEHAVIORAL FINANCE Synopsis

Social Sciences 327, Th 11:45 AM-02:15 PM
(also cross-listed as PSY 368.01)
Office Hours:

By appointment--please email John.forlines@duke.edu
Education:
Bio