Demetre P Kazaras, Phillip Griffiths Assistant Research Professor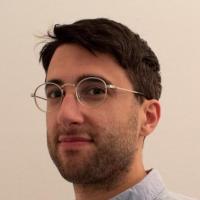 I study the scalar curvature of Riemannian manifolds and questions in General Relativity. The tools involved include geometric PDE, minimal surfaces, spinors, and algebraic topology.
Please note: Demetre has left the Mathematics department at Duke University; some info here might not be up to date.
Education:

| | | |
| --- | --- | --- |
| Ph.D. | University of Oregon | 2017 |
Representative Publications (More Publications)